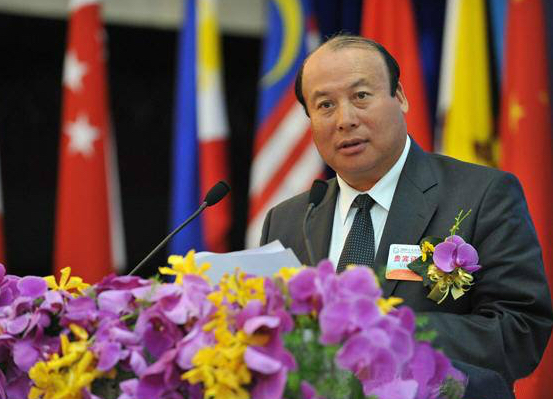 China Oceanwide Holdings Group Co., Ltd., the conglomerate chaired by Chinese billionaire Lu Zhiqiang (pictured), said it has closed its acquisition of Boston-based International Data Group, Inc. (IDG).
Upon closing, which officially took place yesterday, China Oceanwide became controlling shareholder, with 90% ownership of IDG's operating businesses, including International Data Corporation and IDG Communications. IDG Capital, a China-based venture capital firm initially backed by IDG, will own the remaining 10%.
China Oceanwide also became a minority shareholder in IDG's venture business, IDG Ventures, while IDG Capital became the controlling shareholder of the IDG venture business.
Lu, with a net worth of US$4.7 billion, heads Beijing-based China Oceanwide, a conglomerate active in real estate, finance, media, technology and strategic investments. The company has invested or controls a number of listed companies including Oceanwide Holdings, Minsheng Holdings, China Oceanwide Holdings, Minsheng Bank and Legend Holdings.
"IDG's strong global brand and profile make for an attractive strategic investment for us," said Lu Zhiqiang in a statement. "We plan to support IDG's current management team as they implement their business plans, providing them with the autonomy, financial support and commercial resources that can support IDG's growth and expansion and further enhance its leading position in the market."
China Oceanwide did not disclose financial details of the acquisition, which gives the Chinese company a leading position in global market research and insights with operations in 97 countries and regions. Following the acquisition, China Oceanwide has nearly 20,000 employees worldwide.
Following the closure, a new board of directors was appointed for U.S. entity, with China Oceanwide Chairman Lu Zhiqiang named as Chairman of IDG, and China Oceanwide Director and Vice President Brett Bing Liu elected to serve as IDG President, Director and Chair of its Executive Committee.
The acquisition of IDG represents another important step in China Oceanwide's globalization strategy and is a natural extension for its international portfolio expansion, according to a company announcement.
China Oceanwide is currently building Oceanwide Plaza, a US$1 billion residential and retail complex in downtown Los Angeles. It also announced in October 2016 that it would buy U.S. insurer Genworth Financial for US$2.7 billion.