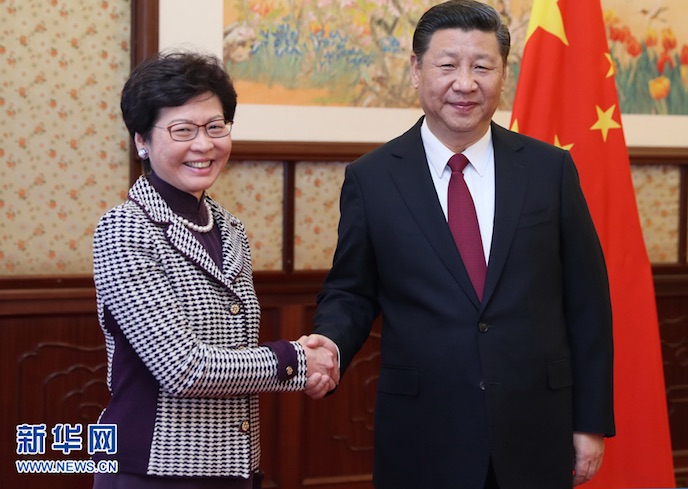 Shanghai-listed Xinhua Net Co., an online news platform majority owned by Chinese state media organization Xinhua News Agency, plans to set up a joint venture with units of Alibaba Group Holdings Ltd. in a bid to transform itself to compete in today's mobile and smart media environment.
The joint venture will serve as the technology platform for Xinhua Net's future development in media storage, production, distribution and computing, as the state-run media firm re-create itself as a company based on mobile, social networking and intelligent distribution, Xinhua Net disclosed in a filling yesterday.
The filling was unclear on exactly what type of products the two companies will create, but it might include personalized news apps and features based on artificial intelligence.
Specifically, Xinhua Net, Xinhua Xinmei Culture Communication Co. and China Economic Information Service, all under Xinhua News Agency, will establish a joint venture named Xinhua Zhilian Technology Co. in partnership with Hangzhou Ali Venture Capital Investment Co. and Hangzhou Shuwen Cloud Investment Partnership.
Hangzhou Ali Venture, in which Alibaba's founder Jack Ma holds an 80% stake with the remaining held by Ma's close ally Simon Xie, is a limited partner in the joint venture. The JV will have a registered capital of RMB490 million (US$71 million), with Xinhua Net contributing a 40.8% stake and its two affiliates holding a 10.2%. The Alibaba units will hold the remaining 49%.
In the filling, Xinhua Net said that the JV aims to leverage Alibaba's capabilities in big data and cloud services, as well as its new media technology and data processing capabilities, to accelerate the development of new media technologies and apply them to Xinhua Net.