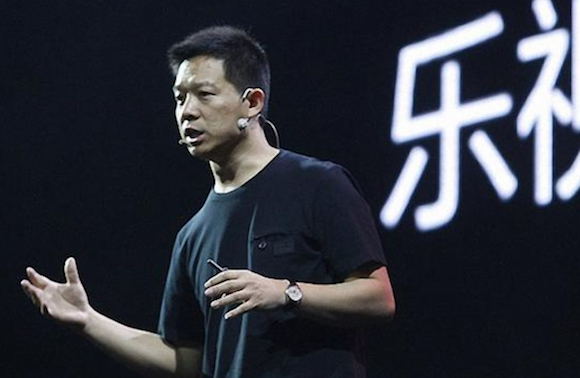 Struggling Chinese tech company LeEco has sold its North American headquarters in San Jose, California, just one year after it set up operations there with ambitious plans to expand in the U.S. The news comes one week after the company was reported to be cutting one third of its U.S. staff.
The 80,000-square-foot facility in San Jose has been sold to Shenzhen-based laser processing equipment manufacturer Han's Group, according to Chinese media reports. No financial details were announced.
LeEco did not immediately respond to an inquiry from China Money Network to confirm the news.
Symbolically, the sale ends LeEco's rather short U.S. expansion plans. LeEco's founder and chief, Chinese billionaire entrepreneur Jia Yueting, wanted his company to sell its smartphones, smart TVs, bicycles and other wearable devices to U.S. consumers. But the strategy now appears to have failed.
LeEco's U.S. headquarters was officially launched with much fanfare last April with the objective of tapping into Silicon Valley's talent and innovation. LeEco's U.S. operation chief Brian Hui, Chinese consul general in San Francisco Luo Linquan and San Jose Mayor Sam Liccardo attended a ceremony to celebrate the opening.
The building was to house LeEco's autonomous driving research center, the LeFuture AI Institute, and the company planned to hire 800 employees to work there. As of January this year, only 475 employees were hired and it appears that LeEco is likely to withdraw from the U.S. market completely.
Last month, LeEco reportedly sold another U.S. property it had bought from Yahoo Inc. to Chinese real estate developer Genzon Group. The site in Santa Clara, purchased last June for US$250 million, was supposed to be for LeEco's grand new U.S. headquarters, which has not materialized. LeEco sold the site for US$260 million, according to Chinese media reports citing insiders, netting a US$10 million profit.