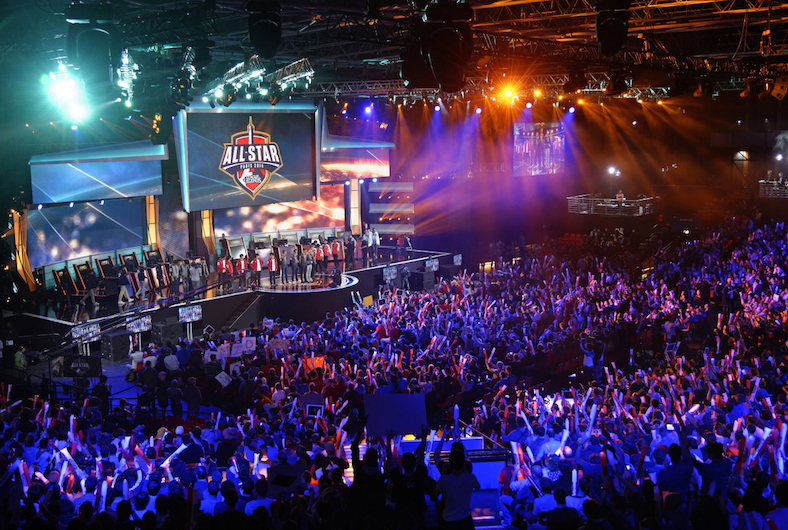 Alisports Group, the sports affiliate of Alibaba Group Holding Ltd., has announced a strategic partnership with the Olympic Council of Asia in an effort to bring electronic sports (eSports), or competitive video games, to the official sports program of the 2022 Asian Games in Hangzhou, China.
Leveraging its expertise in eSports promotion and event organization, Alisports, as OCA's strategic partner, will be an active participator in helping expand the market for games organized by the association.
"The Olympic Council of Asia is committed to the heritage, development and improvement of Asian sports, and we are extremely pleased about the strategic partnership with Alisports," said OCA president Sheikh Ahmad Al Fahad Al Sabah, in an announcement. "We are sure that the extensive organizing capabilities of Alisports, and their experience in eSports, will assist OCA in developing all sports."
Apart from the 2022 Hangzhou Asian Games, eSports has also been added to the 2017 Ashgabat Asian Indoor and Martial Arts Games (AIMAG), and the 2018 Jakarta Asian Games.
According to the OCA, eSports featured at the 2017 AIMAG this September will include FIFA 2017, Multiplayer Online Battle Arena (MOBA) and Real Time Attack (RTA) gaming types.
These are the most popular gaming types among global eSports players and were incorporated into the World Electronic Sports Games (WESG), which was launched by Alisports last year, and attracted players from over 100 countries.
Alisports actively promotes eSports and has a long-term goal of introducing these digital competitions into venues and events that have long been showcases for "traditional" sports.
"In the future, we will work closely together to develop new modes of developing big games and events, and to provide sponsors with more opportunities and value. We look forward to presenting more exciting video game competitions to not only eSports lovers but also a global audience," said Zhang Dazhong, founder and CEO of Alisports.
Zhang expects eSports to eventually be featured at the Olympic Games, as digital games tournaments are being more professionally organized, and their competitions more accepted as mainstream entertainment. "It's only a matter of time," he added.
Alisports was founded in 2015 by Alibaba to integrate e-commerce, media, marketing, video, home entertainment, cloud computing and other Internet-enabled technologies to form a sports platform. It participates in different aspects of the professional sports industry, including sports copyrights, sports media, events, and ticketing.