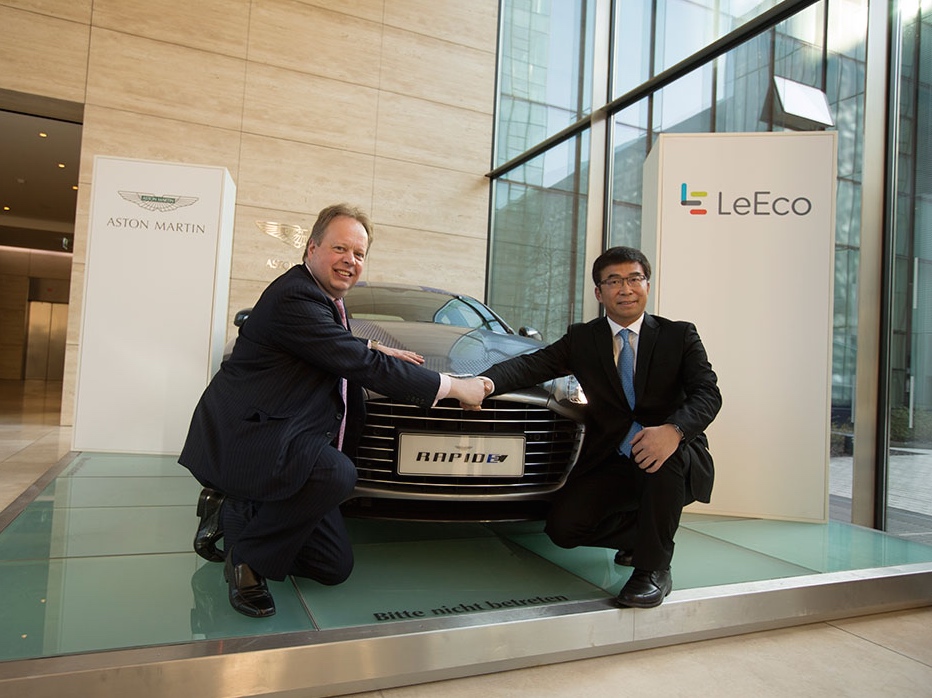 Aston Martin Lagonda Ltd, a British luxury sports car manufacturer, has suspended a previously announced partnership with struggling Chinese tech company LeEco to jointly develop electric vehicles for the global markets.
It is unclear why Aston Martin decided to suspend the partnership, but it is most likely directly related to LeEco's financial troubles as LeEco has yet to pay the investment required for its part, according to Chinese media reports citing insiders.
Aston Martin and LeEco did not immediately respond to an inquiry from China Money Network to confirm the facts.
In February 2016, Aston Martin and LeEco said they would jointly develop a production version of the Aston Martin RapidE electric vehicle concept, an all-electric sports sedan. Even though no financial details were disclosed, the two companies were aiming at bringing the RapidE to market in 2018.
One month before that announcement, LeEco and Aston Martin revealed the first result of their collaboration at the annual Consumer Electronics Show, an Aston Martin Rapide S incorporating the latest LeEco's Internet of the Vehicle (IoV) system.
The two companies previously signed a memorandum of understanding in December 2015 to establish joint research projects that included the development of connected electric vehicles to manufacturing consultation on future electric vehicles.
Last December, when LeEco's troubles became public after years of aggressive expansion, Aston Martin said during a media interview that LeEco's financial woes would not impact their partnership and the scheduled shipment of the RapidE production remained the same. It appears the British luxury sports car maker is finally giving up hope for a turnaround at LeEco.