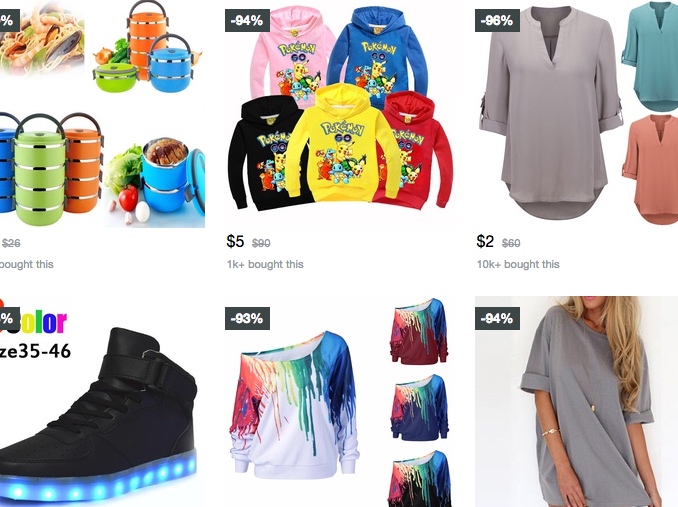 Everbright-IDG Industrial Fund, an investment vehicle jointly established by China Everbright Ltd and IDG Capital, has led a series F round in Wish.com, a Silicon Valley-based cross-border e-commerce firm co-founded by a Chinese engineer.
No financial details were disclosed in a company announcement.
A number of international investors, including Temasek Holdings, DST Global, U.S. venture capital firms Third Point Ventures LLC and Founders Fund, also participated in the round.
Cross-border e-commerce has witnessed phenomenal growth on the back of increasingly widening economic globalization and continued technological leapfrogging.
Global cross-border business to consumer e-commerce, statistically estimated at US$308 billion in 2015, is expected to continue growing rapidly at a rate of 27%, according to Everbright.
"The Greater China region is important in Wish's strategic business plan. We believe in Everbright-IDG Industrial Fund's competitive cross-border financial ability, global resource allocation and its experience in building up China's supply chain and financial ecosystems," said Wish.com's co-founder, Danny Zhang.
Founded in 2011 by two developers of machine learning algorithms at Google and Yahoo! Inc, Peter Szulczewski and Danny Zhang, Wish.com targets young people, medium and low-income groups in developed countries across Europe and U.S., where penetration of mobile e-commerce is less than 2%.
The ratio is relatively low compared with 19% in China, where medium and low-income customers account for over 60% of mobile payments.
In 2016, Wish.com generated annual gross merchandise volume of more than US$3 billion.
Wish.com previously raised a US$50 million series C round from Legend Capital, GGV Capital, Founders Fund and Formation 8 in 2014, which reportedly valued the start-up at over US$1 billion post-money.
Later, it completed a US$500 million series D round from JD.com and DST in 2015, and received another US$500 million round from Temasek last December.
China Everbright Teamed up with IDG Capital to establish Everbright-IDG Industrial Fund last June with a fundraising target of RMB20 billion (US$3 billion).
The fund previously invested RMB500 million (US$72 million) in Beijing-based mobile e-commerce firm Daling last December, and injected RMB2 billion (US$297 million) in China UnionPay Merchant Services Co., Ltd. last October.
It also acquired Shanghai Film Art Academy, a full-day institute of higher education in film, last year.