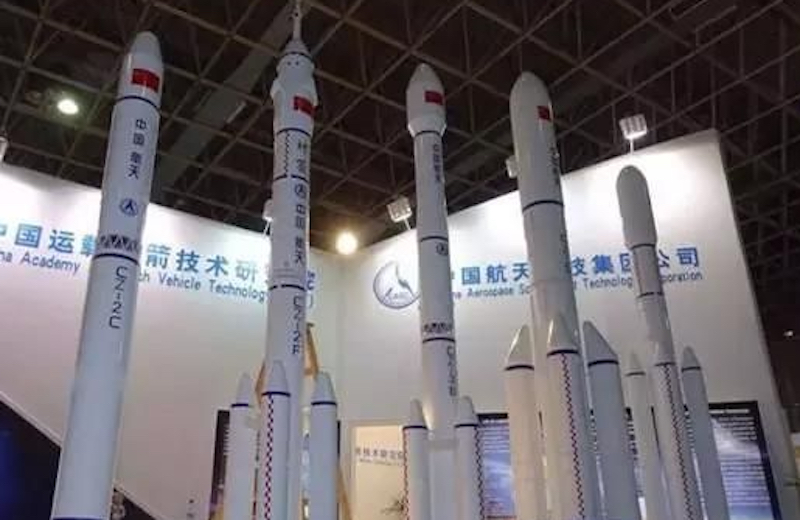 China Aerospace Science and Technology Corp., the main contractor for the Chinese space program, has teamed up with a number of state-owned enterprises to establish a RMB150 billion (US$21.78 billion) guidance fund to invest in innovative technologies.
The fund, named State-Owned Enterprises China Innovation Fund, has a fundraising target of RMB113.9 billion (US$16 billion) for its first phase. The firm did not disclose its future fundraising targets.
The new fund adds to an expanding pool of government guidance funds that saw 901 vehicles established in 2016 with an aggregate fundraising target of RMB2.4 trillion (US$347 billion). As of the end of 2016, there are 44 guidance funds with fundraising targets of over RMB10 billion (US$1 billion), aiming to raise a total of RMB1.26 trillion (US$180 billion).
Like other guidance funds, the State-Owned Enterprises China Innovation Fund secured backings from state-owned enterprises and banks. Rail transit equipment supplier CRRC Co. Ltd., Chinese investment firm China Reform Holding Co. Ltd., Industrial and Commercial Bank of China, Postal Savings Bank of China, Shanghai Pudong Development Bank Co. Ltd. and the Beijing government committed to the fund as limited partners.
The vehicle will focus on clean energy, new energy vehicles, quantum teleportation, 3D printing, robotics, graphene, biomedicine, energy saving and environment protection sectors, with an aim to enhance the innovation capability of state-owned enterprises, assist develop emerging industries, as well as push for collaborative innovation between state-owned enterprises and other institutions.
Lei Fanpei, chairman of China Aerospace Science and Technology, said that the company has established various investment funds previously to invest in technology.
Aerospace Capital, an investment arm of China Aerospace Science and Technology, has established a total of eight industrial funds, raising over RMB200 billion (US$28 billion) in total. The funds have invested a total of over RMB35 billion (US$5 billion) in 116 programs.
Beijing-based China Aerospace Science and Technology designs and manufactures a range of spacecraft, launch vehicles, strategic and tactical missile systems, and ground equipment.