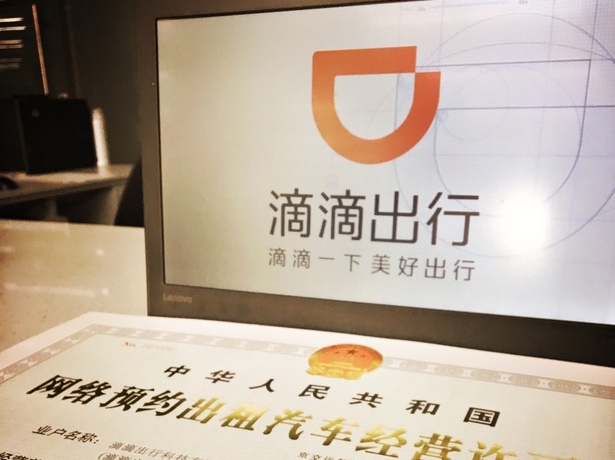 China's largest ride hailing company Didi Chuxing has obtained an official car-hailing license from the Beijing city government, meaning that its drivers are free to operate in the nation's capital once they obtain necessary registration.
China tightened oversight of online car-hailing services last July, requiring operators to obtain formal accreditation and operating licenses.
Two months ago, Didi obtained its first car-hailing license from Tianjin city government, which also granted Didi formal accreditation of its online car-hailing management capabilities. Since then, DiDi has been working through the licensing process. Besides Tianjin and Beijing, the company has also received operating licenses from Chengdu, Guiyang, Nanjing, Hangzhou, Shenyang, Xiamen and other major cities.
In December, Beijing also established new rules on car-hailing firms allowing only local drivers and cars with local plates. The new rule, which had a transition period of five months, will be officially implemented tomorrow. After obtaining the license, ride-hailing firms will also need to complete a number of formalities including registration of drivers and vehicles.
Earlier this month, Yidao Yongche, a chauffeured car service provider controlled by Chinese technology conglomerate LeEco, obtained an official online car-hailing operating license from the Beijing government, making it the first private company to obtain such a license in the nation's capital.
Ucar Group, a ride hailing unit operating under Chinese car rental firm CAR Inc., also obtained a license from the Beijing authorities this week. The company currently holds 20 licenses from cities including Fuzhou, Shenzhen, Xiamen, Hangzhou, and Nanjing.
Currently, there are five ride-hailing companies that have obtained licenses in Beijing: Didi Chuxing, Yidao, Ucar, Shouqi Limousine & Chauffeur, and Feidi.