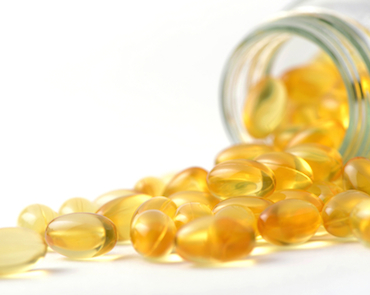 Hong Kong stock exchange-listed Alibaba Health Information Technology Ltd. said it would acquire a nutritional supplement unit of its parent Alibaba Group for HK$3.8 billion (US$490 million), according to a company announcement.
In a move to further consolidate and build up Alibaba's health-related assets, Alibaba Health plans to issue around 1.18 billion shares to Alibaba Group at the price of HK$3.2 (US$0.41) apiece, representing approximately 14.49% of the issued share capital of the company.
The issuing price represents a discount of 6.16% to the closing price of HK$3.4 (US$0.44) of Alibaba Health's previous trading day.
Once completed, Alibaba's stake in Alibaba Health will increase to 45.8% from 37.9% previously, while its voting share will increase to 59.8% from 54%.
The nutritional supplement unit, called Ali JK Nutritional Products, recorded gross merchandise volume of RMB2.7 billion (US$390 million), and had approximately 11.81 million annual active buyers for the fiscal year ended March 31, 2017.
In 2014, Alibaba acquired 54% of Hong Kong-listed Chinese pharmaceutical data firm CITIC 21CN, a subsidiary of Chinese state-owned conglomerate CITIC group, for HK$1.3 billion (US$170 million). The company was later renamed to Alibaba Health Information Technology and incorporated into Alibaba's e-commerce platforms.
Alibaba Health has been rapidly expanding its pharmaceutical e-commerce business over the past few years. In 2015, Alibaba transferred its online pharmacy business to the company in exchange for a majority ownership in Alibaba Health in a US$2.5 billion deal.
Last May, it launched a website Mashangfangxin, which helps dealers and companies to track and gather information about their products. Three month later, it also started an online retail pharmacy for over-the-counter drugs after completing the buyout of licensed online drug retailer, Guangzhou Wu Qian Nian Pharmaceutical Chain Co.
Alibaba Health announced yesterday that it would inject RMB291 million (US$42 million) into Jiahe Meikang (Beijing) Technology Co., Ltd, a Chinese company producing infant medical equipment, in exchange for a 15% stake.
Alibaba Health's revenue reached RMB38 billion (US$5.6 billion) for the quarter ended March 31, up 60% year-over-year, while the revenue for the entire fiscal year ended March 31 was RMB158 billion (US$23 billion), an increase of 56% year-over-year.