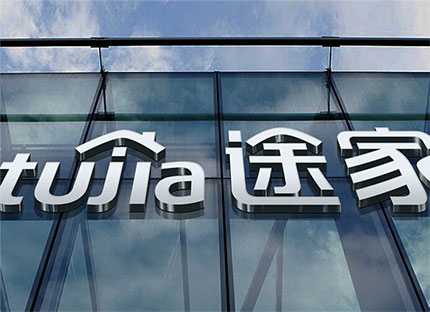 There are signs that what happened to Uber in China might be repeated by another U.S. tech giant: Airbnb.
Airbnb China, established in 2015 by the US$31 billion home-rental platform to conquer the world's second largest online travel market in terms of digital travel sales, is reportedly in deal talks with its chief Chinese rival: Tujia.com.
While few details are available on how such a deal would be structured, it could come in the form of an investment or strategic partnership, according to Chinese media reports citing insiders.
In an email to China Money Network, Airbnb spokesperson Nick Papas stated that the news report were "false," without providing further elaboration.
Tujia.com has already been acquiring smaller Chinese rivals. In October 2016, Tujia.com acquired the vacation rental businesses of China's largest online travel agency Ctrip and its Qunar.com unit. Four months earlier, it swallowed up vacation rental platform Mighty Talent Ltd., owned by Ganji, in a share swap transaction.
These deals were partly driven by Neil Shen, founding managing partner of Sequoia Capital China, who is an investor in Mighty Talent and one of the co-founders of Ctrip.
Sequoia Capital China was one of two venture capital firms Airbnb Inc. partnered with when it entered the Chinese market in August 2015. Neil Shen has been pushing for a deal between Airbnb China and Tujia.com so the two firms can cooperate instead of engaging in a bruising fight for market share, says the reports.
A tie-up appears beneficial to both parties. Airbnb would be able to tap into Tujia.com's domestic home listings, while Tujia could strengthen its home-sharing business to complement its dominant position in home rentals. In addition, Ctrip, a major shareholder in Tujia, would score a major advance in its internationalization strategy.
A deal was expected to be announced in late May, says the reports citing someone with inside knowledge of the negotiations. Whether or not the news will break in June depends on whether the investors can convince the entrepreneurs to see the benefit of such a combination.
In August 2016, Uber China struck an asset-swap deal with Chinese rival Didi Chuxing, almost three years after it entered the Chinese market. The U.S. ride sharing company walked away from the country with a 5.89% stake in the combined company and a preferred equity stake equal to a 17.7% economic interest in Didi Chuxing.