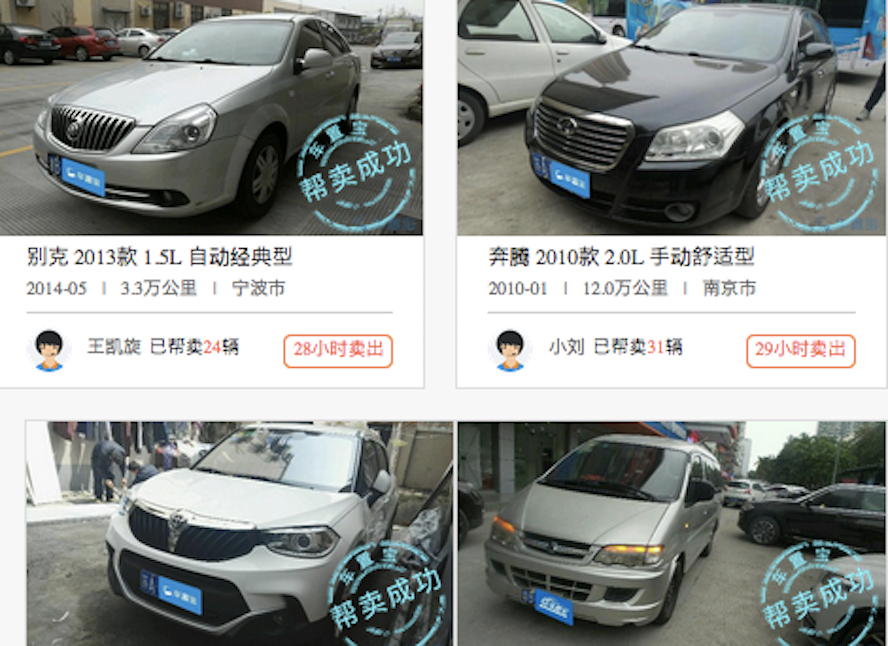 Shenzhen-based venture firm Youjin Capital and Jiangsu One Belt One Road Investment Fund have led a RMB500 million (US$73 million) series C+ round in Chezhibao, a Nanjing city-based Chinese used-car auction platform, the company announced today.
Founded in 2012, Chezhibao connects car owners, dealers and buyers online to facilitate used-car buying, selling and auction transactions. The company provides fast free appraisal services, so that users can receive an appraisal report in 30 minutes before posting their vehicle on its auction platform.
It currently has offices in 15 cities including Beijing, Shanghai, Shenzhen and Chongqing, and plans to expand to a network of 100 offline outlets in 2019 from its current 70 outlets.
The latest round follows a US$100 million series C round Chezhibao completed three months ago. That round was led by Asian alternative investment management firm PAG. At that time, the company also announced that it had acquired rival Youyiche, a shanghai-based middle and high-end used-car trading platform.
Before that, Chezhibao raised a RMB300 million (US$43 million) series B round led by JD Capital and Jiangsu province-based private equity firm Addor Capital in 2015. One year earlier, it received tens of millions U.S. dollars in venture funding from China-focused venture fund Gobi Partners.
Jiangsu One Belt One Road Fund was established in 2015 by the Jiangsu provincial government. The so-called government guidance fund currently has RMB3 billion (US$440 million) of asset under management. As of the end of the first quarter this year, the fund has completed making eight investments, investing a total of RMB500 million (US$73 million).
There are currently no public information available on Youjin Capital, including its fund size, managers or its investment strategy.