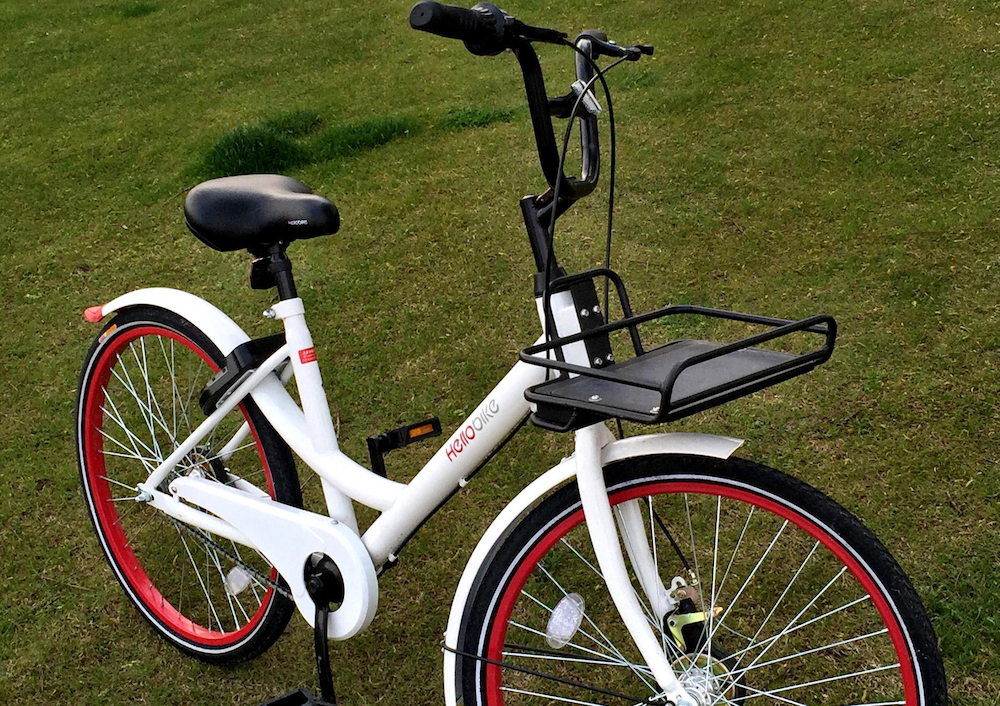 WM Motor, an electric vehicle start-up founded by the former China head of Volvo Car Corporation, has made a strategic investment in Hellobike, a bike-sharing start-up focused on mid-size cities across China.
Hellobike, which two months ago raised hundreds of millions of RMB in a series B round led Chengwei Capital, and is also backed by GGV Capital, did not disclose the amount of financing in the latest strategic investment except to say that it is also worth hundreds of millions of RMB, according to local media reports.
The company currently operates in 90 "second-tier and third-tier cities" in China, and plans to expand to over 300 cities and deploy five million bikes this year. It typically operates in cities with five to ten million people, including many provincial capitals such as Hangzhou and Suzhou.
By contrast, its bigger rivals, Shanghai-based Mobike and Beijing-based ofo, are targeting expansion to 200 cities at the end of 2017 globally, including international expansion into Asia, Europe and North America.
WM Motor is led by Freeman Shen, who served as vice president at Volvo's parent, Chinese automaker Zhejiang Geely Holding Group, before founding the EV start-up at the end of 2015. Shen previously said that his own start-up has raised US$1 billion in funding, but did not disclose the identity of the investors.
The strategic investment into a bike sharing company that is focused on the so-called last-mile mobility segment indicates that WM Motor could be seeking to offer transportation services combining both long-haul and short-haul, but it remains unclear at this stage what type of strategic cooperation the two are planning.