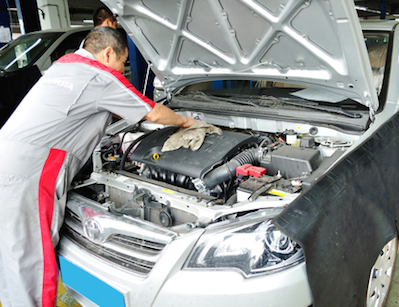 Carzone, a Jiangsu-based auto parts e-commerce platform, has raised a US$50 million series B+ round from CICC Alpha, Co-Stone Capital and an unnamed Chinese insurance company, according to Chinese media reports.
The number of registered passenger cars in China reached 190 million in 2016, according to the Traffic Management Bureau. The market size for auto parts exceeded RMB200 billion (US$29 billion), and is reportedly expected to reach US$70 billion by the year 2025.
"The automotive aftermarket has huge growth potential, as both the number of cars and the lifespan of cars has increased in the past few years," said Liang Guozhong, chairman of CICC Alpha. "In the next ten years, China's auto parts market will experience significant development."
Carzone provides a wide range of auto parts, such as braking components, filters, ignition system and wipers, for automobile repair and maintenance stores. It currently has 15 warehouses in China and over 300 retail outlets. The company claims that its online transaction volume was 50 million last year.
To date, the company has raised a total of RMB800 million (US$117 million) via four rounds. It received a US$50 series B round from Goldman Sachs last November, and a RMB200 million (US$29 million) series A round from Co-Stone and Fude Ventures in 2015. In 2014, the start-up completed a RMB10 million (US$1.4 million) pre-A round from unnamed investors.
The company said it plans to use the latest proceeds to upgrade its database as well as establish a smart storage and distribution center to provide better services.