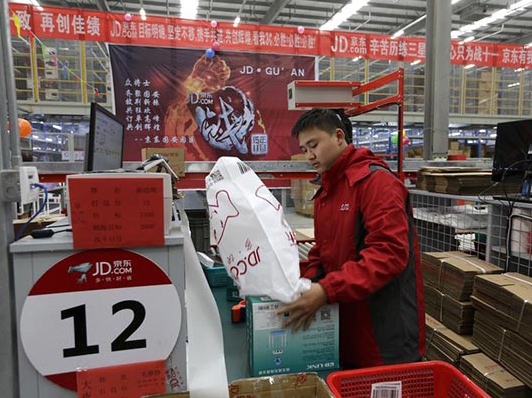 Chinese e-commerce giant JD.com, Inc. has announced the signing of a strategic memorandum of understanding with Yamato Holdings Co., Ltd., a Japanese logistics company, to build a cold-chain logistics network in China for the delivery of chilled and frozen goods.
In addition, the two companies will cooperate to develop technologies for unmanned warehouses, autonomous driving, artificial intelligence and big data technologies, according to a company announcement.
"We have seen a dramatic increase of consumer demand in China for Japanese products across every retail category because Chinese shoppers admire their outstanding reputation and quality," said Richard Liu, JD.com's chairman and CEO. "This strengthened partnership with Yamato Group will give JD's consumers even greater access to the highest quality Japanese and global brands."
"By expanding our cooperation into areas like cold chain logistics, and leveraging Yamato's reach into international markets beyond Japan, we are making it even easier for our international brand partners to sell to China and tap into JD's base of 236.5 million active customers," Liu added.
Under the partnership, JD.com will use Yamato's logistics network to export Chinese goods to Japan, Southeast Asia and Europe, and Yamato will take advantage of JD.com's nationwide logistics network to enhance its own last-mile delivery capability in China.
Yamato launched its chilled and frozen parcel delivery services back in 1988. JD.com currently owns 11 warehouses for fresh food and seafood, and offers frozen parcel delivery services in 300 Chinese cities.
The move is the latest in JD.com's drive to strengthen its logistics services. Last month, the company announced a partnership with Eastern Airline to cooperate on aviation logistics, passenger service, marketing, membership systems and information infrastructure.