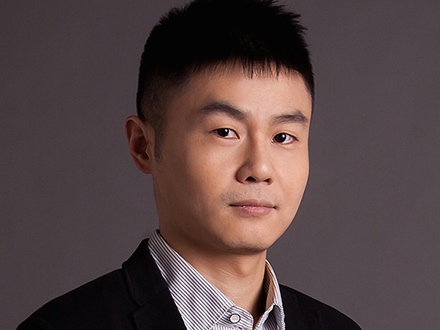 Chinese bike sharing firm ofo has appointed Fu Qiang (pictured), former senior vice president at Chinese ride sharing company and ofo's largest shareholder Didi Chuxing, as its deputy chief executive officer.
At the same time, head of Didi's open platform Nan Shan and director of finance Leslie Liu have joined ofo's marketing and finance department, respectively, according to Chinese media reports.
The moves are seen as an indication of strengthening influence Didi is placing on ofo, which is perceived to be lagging behind rival Mobike. With today's appointments, Didi personnel will be in charge of ofo's overall execution and its finances, as the Chinese ride sharing company aims to further integrate ofo's last-mile mobility solutions with its own ride-hailing capabilities.
Ofo did not reply immediately to an inquiry from China Money Network to confirm the news.
Ofo is also rumored to be raising as much as US$1 billion via a new funding round from Didi and SoftBank Group Corp. Earlier this month, the Beijing-based company received a US$700 million series E round from Alibaba Group Holding Ltd., CITIC Private Equity, Hony Capital, Didi and DST Global.
Didi reportedly owns over 30% of ofo, and two of ofo's eight board members are from Didi. According to reports, Fu Qiang will not be joining ofo's board.
Didi has lost a number of employees in recent months, many of them joining ofo's rival Mobike. Indeed, the war between ofo and Mobike appears to be intensifying. Three weeks before ofo announced its series E round, Mobike announced that it had completed a US$600 Million series E round led by Tencent Holdings Ltd.
The duo have also launched ambitious global expansion campaigns. Ofo plans to have 20 million bikes deployed in 20 countries by the end of this year. It currently has 6.5 million bikes in 150 cities. Mobike says it will launch services in 200 cities worldwide by year end. Yesterday, Mobike expanded in Europe by launching services in Milan and Florence, Italy.