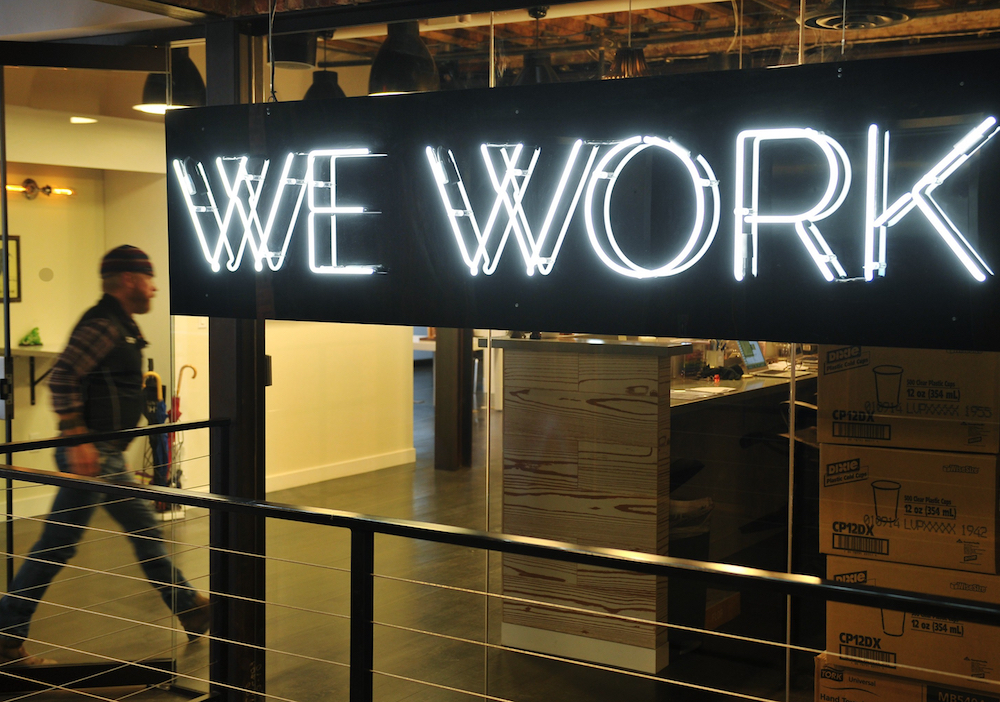 Chinese private equity firm Hony Capital and Japan's SoftBank Group Corp. have agreed to inject US$500 million into an investment vehicle to operate WeWork Cos.'s China unit and fuel the American co-working giant's expansion throughout China.
The investment vehicle, led by Hony Capital and a subsidiary of SoftBank, have created an entity that will operate under the name WeWork China to compete with Chinese rivals including UrWork and naked Hub. WeWork will be responsible for the management and operations of WeWork China, while SoftBank and Hony Capital will each own a minority stake, according to a company announcement. It's unclear how large a stake each party will hold in the new company.
"Since coming to China only a year ago, we've been able to establish a vibrant community of creators and companies – and we've only just begun," said Adam Neumann, chief executive officer of WeWork Cos. "With Hony Capital and SoftBank's financial support and deep expertise in the region, we'll substantially grow our membership base in China and make WeWork the preeminent workspace solution and community in greater China."
The investment will enable WeWork China to accelerate growth of its existing operations in Beijing, Hong Kong and Shanghai and launch operations in additional Chinese cities next year. In greater China, WeWork currently operates eight locations, and is expected to have about 15,000 members in the country by the end of 2017, according to the announcement.
The move follows WeWork's expansion into the Japanese market through the establishment of a joint venture with SoftBank earlier this month.
"This is our second round of investment in WeWork…With our capital and other resources, we hope we can help accelerate WeWork's localization and expansion in China," said John Zhao, the chairman and CEO of Hony. "WeWork has…created a brand new working style that has since attracted many world-renowned enterprises such as Microsoft, GE and Dell, as well as local companies including HSBC and oFo."
WeWork executive Christian Lee will become the Managing Director of WeWork Asia to oversee the expansion and lead Asian operations. He will be based in Shanghai at the Company's regional headquarters.
Founded in 2010, WeWork is a US$20 billion global co-working space currently with more than 155 physical locations in 50 cities across 15 countries around the world. More than 10% of Fortune 500 companies are members of WeWork. The large company segment represents the fastest growing member demographic for WeWork and currently accounts for more than 20% of WeWork's total membership, the company said.
The start-up previously raised a US$750 million funding round earlier this month from unnamed investors at a US$20 billion valuation. Its existing investors include Chinese firms Legend Holdings Corp. and Shanghai Jin Jiang International Hotels, as well as Fidelity Investments.