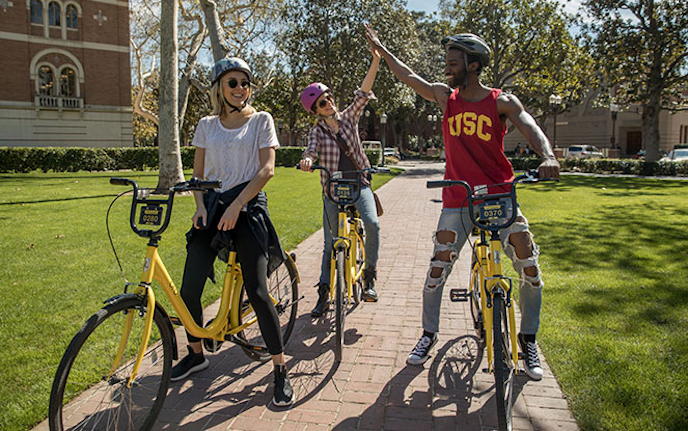 Chinese station-free bike sharing platform ofo today announced a global partnership with Adyen, a Netherlands-based multichannel payment company. The collaboration will allow customers around the world to pay for ofo's rental bikes using their preferred currencies and payment methods.
The partnership marks the latest step in ofo's plans for global expansion, with the company set to reach 200 cities across 20 countries by the end of this year, according to a company announcement.
With Adyen as its payments partner, ofo customers can use one set of payment credentials to pay for their rides anywhere that ofo operates worldwide. Users registered in Singapore, for example, can use ofo's services while visiting China to pay in the local currency. Once a user's credit card is linked to an ofo account, in-app payments are simplified and secured with Adyen's technology.
"ofo is thrilled to partner with Adyen. This partnership will foster ofo's customer service and user experience globally and accelerate the company's overseas expansion," said Zhang Yanqi, COO of ofo. "This is no doubt a win-win collaboration for the two rising, industry-leading technology companies."
Founded in 2006, Adyen offers payment solutions connecting directly to Visa, MasterCard, and other leading payment methods around the world. It delivers payments across online, mobile, and in-store channels. The company currently serves more than 4,500 businesses, including eight of the ten largest U.S. Internet companies, such as Facebook, Uber Technologies Inc., and Netflix.
Founded in 2014, ofo currently processes more than 25 million transactions daily, connecting travelers in over 150 cities across five countries to its network of 6.5 million bikes.