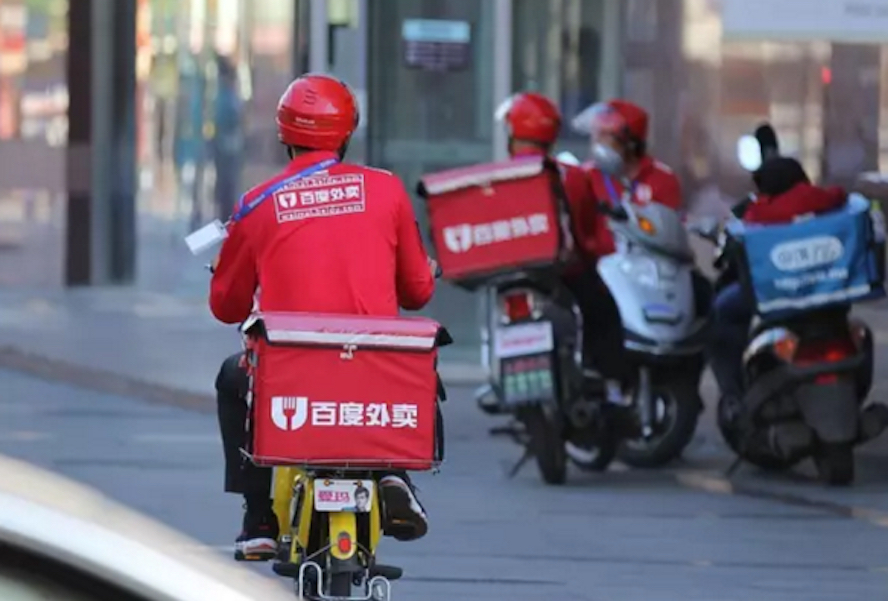 Baidu Waimai, the food delivery unit of Chinese search engine company Baidu Inc., is rumored to be in merger talks with Ele.me, a food ordering mobile app backed by Alibaba Group Holding Ltd. and Ant Financial.
According to Chinese media reports citing insiders, the deal would involve the two companies merging and Baidu acquiring shares in the new firm. The reports did not speculate on what size stake Baidu would hold.
Local media has also speculated that Alibaba is considering a full acquisition of Ele.me, citing insiders. Two months ago, Alibaba and Ant Financial injected over US$1 billion into the start-up, which valued Ele.me at US$5.5 billion to US$6 billion post-money.
The latest reports come two months after Baidu Waimai reportedly abandoned a deal to tie up with delivery giant SF Express. In May, Baidu Waimai and SF Express were reportedly in talks to jointly establish a new company to operate a food delivery business, expanding Baidu Waimai's reach via SF Express' vast logistics network. According to those reports, SF Express was considering investing US$200 million in Baidu Waimai, and Baidu's autonomous driving business would be involved.
As of last December Ele.me and Baidu Waimai were ranked as the first and third largest food delivery apps in China, with 36.5% and 17.3% market shares respectively. Meituan Waimai was ranked second with 33%, according to BigData-Research. However, in April, Meituan Waimai announced that it had a market share of 54%.