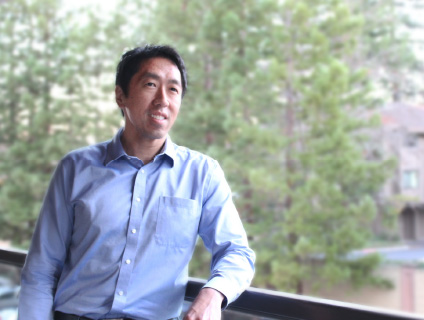 Andrew Ng (pictured), former vice president and chief scientist at Baidu Inc., has stayed busy since leaving the Chinese search engine in March. After launching online courses on artificial intelligence (AI), Ng's latest move is to raise a US$150 million venture capital fund to back AI start-ups.
According to a securities filing, Ng is the managing member of the general partner for newly established AI Fund, L.P., which seeks to raise US$150 million in total commitments.
It's unclear at this time what type of AI companies the fund will seek to back, or what geographic focus the vehicle will have. Ng did not immediately respond to an inquiry from China Money Network to comment.
Ng has said repeatedly that he wants to build a new AI-powered society. His online AI course, launched on Coursera earlier this month featuring classes on deep learning, will help bridge the gap between AI talent supply and demand, something Ng feels is hindering the development of AI.
The launch of a new AI fund, however, marks his entry into an already crowded space. Tech giants including Baidu and Google spent between US$20 billion to US$30 billion on AI in 2016, with 10% of that money going towards AI acquisitions and investments. Venture capital investment in the field grew at a compound annual growth rate of 40% from 2013 to 2016 in terms of total deal value, according to a McKinsey report.
But Ng, with his wide network and name recognition, should help secure deal flow and top AI talent for his fund's future portfolio companies.