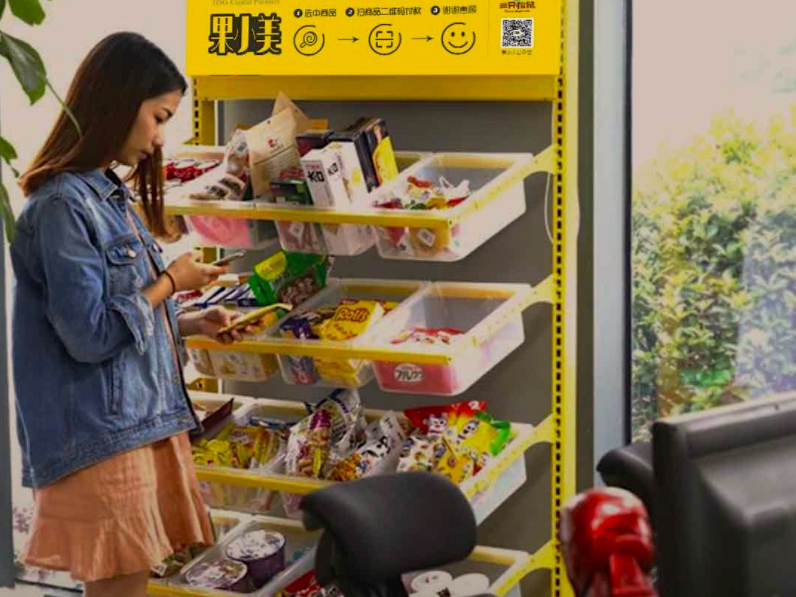 Chinese venture capital firm IDG Capital has led a series A round in Guoxiaomei, a cashier-free convenience store operator that places snack bars in corporate offices. Financing details were not disclosed, but IDG has likely invested tens of millions of RMB in the start-up, including in an earlier pre-A round completed last month.
"The theme of New Retail is one of the most important focuses of IDG," said Lou Jun, chairman of IDG Capital, in a company announcement. "What Guoxiaomei offers is like placing a convenience shop right in an office, so goods are much closer to consumers."
Cashier-free convenience stores have attracted a number of investors recently. Players including Bianlifeng, Bingobox, F5 Store and Xiaomai raised nearly US$38.5 million in total last month. Internet giant Alibaba Group Holding Ltd. launched its own self-service store Tao Cafe in the same month.
Unlike the above start-ups that place automated convenience stores in residential areas, Guoxiaomei puts snack shelves powered by mobile payment inside corporate offices. The machines offer items like chips, milk, eggs, dried fruits, cookies and instant noodles.
The Chengdu-based start-up has already placed hundreds of these snack shelves in the Chengdu offices of Tencent, Alibaba, China Telecom and Focus Media. The company plans to place more in Hangzhou, Beijing and Chongqing in the second half of this year.
Guoxiaomei was founded in June and in that month raised an undisclosed angel round from IDG, FreesFund, Meng Xing, founder of Chinese restaurant Diaoyeniunan, and Luo Xi, founder of smart hardware incubator Redianchang. In July, it received an undisclosed pre-A round from IDG.
(Update on September 4th, 2017: Guoxiaomei raised over US$10 million in the series A round led by IDG Capital and BlueRun Ventures, according to Chinese media reports.)