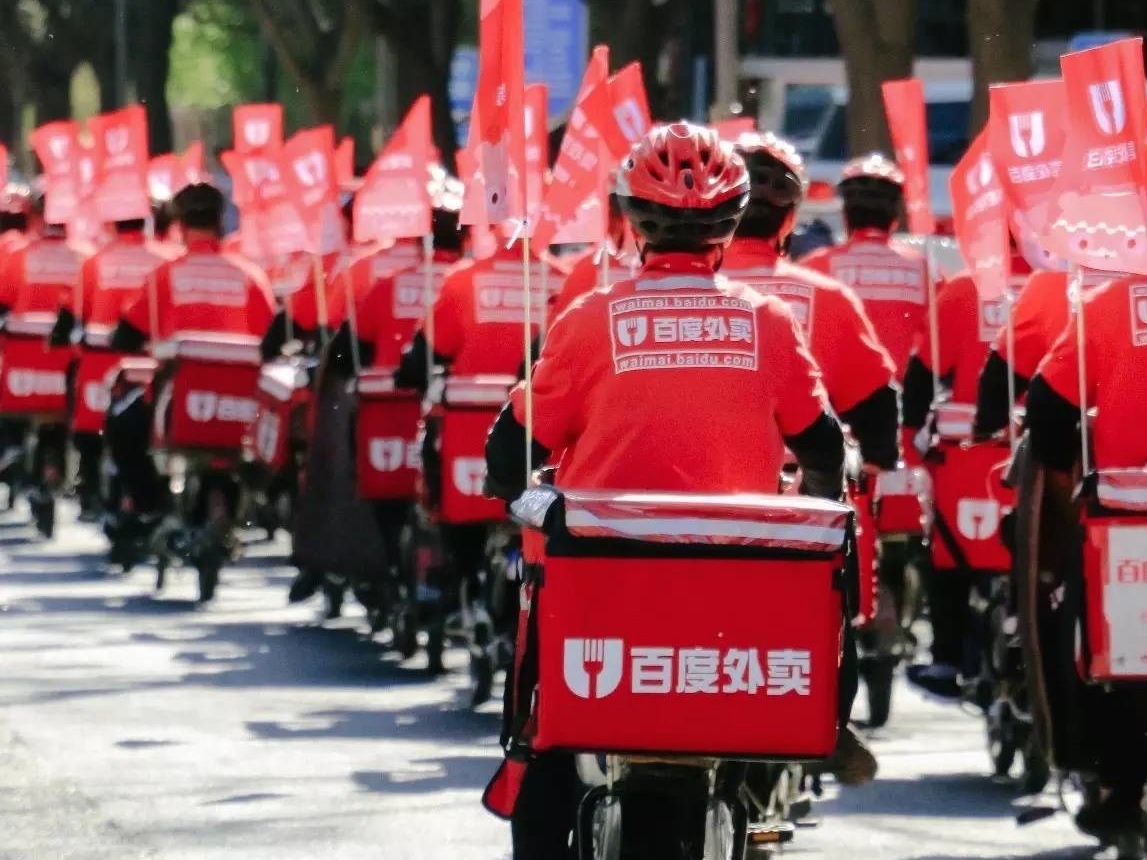 Ele.me, China's leading online food delivery and local services platform says it has acquired Baidu Waimai, the food delivery arm of Internet giant Baidu Inc. for US$800 million. The price represents a significant discount from Baidu Waimai's previously rumored price of US$2 billion just last year, indicating how the food delivery app business is under intense competitive pressure and how desperate Baidu is in disposing the unit.
The deal would allow China's food delivery mobile app sector to consolidate somewhat. Ele.me and Baidu Waibai together would take just over half of the app-based food delivery market in China. The platform operates in over 2,000 cities and collaborates with more than 1.3 million merchants.
Ele.me will pay US$200 million in cash and issue US$300 million in shares to Baidu Waimai. In addition, Baidu will contribute resources to drive traffic to Ele.me's platform in its maps, search engine and mobile apps. The resources are valued at around US$300 million, according to the terms of the deal. Alibaba Group, which invested US$1 billion in Ele.me, is providing financing support to the Baidu acquisition.
Baidu Waimai will continue to operate as an independent brand while retaining its existing management team. In three years of operation, Baidu Waimai has managed to reach 300 cities, connecting one million merchants with over 100 million users.
"I am pleased to see the merger between Baidu Deliveries and Ele.me as it marks an exciting new chapter for our consumers, employees and partners," said Lu Qi, Baidu Group president and chief operating officer, in a company announcement. "We believe that the integration of resources and technical capabilities will allow Baidu to utilize its cutting-edge technology to provide a better experience for consumers and merchants."
Food delivery has become an important part of Chinese people's daily lives and is supported by numerous online food ordering platforms. The market size is expected to reach RMB204 billion (US$30 billion) this year, up 23.1% year-on-year, according to iiMedia Research.
Ele.me is currently the largest player in the industry, with a 41.7% market share, followed by Meituan Waimai with 41% and Baidu Waimai with 13.2%. After the merger, Ele.me will hold a combined 55% market share, breaking the stalemate between Ele.me and Meituan Waimai.
"The strategic partnership between Alibaba and Ele.me is a valuable component of Alibaba's vision for the future of commerce and our ecosystem," said Joe Tsoi, Alibaba Group Executive vice chairman. "Alibaba will provide continued support for Ele.me as it strengthens its leading edge in the industry."