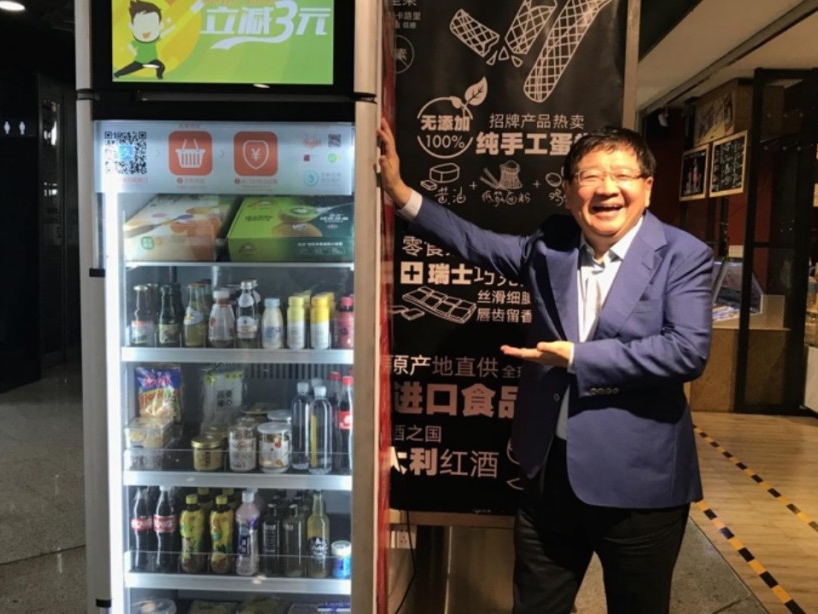 Citybox, a Chinese smart vending machine operator backed by Alibaba's Ant Financial and its personal credit rating service Sesame Credit, has raised a US$15 million series A round from GGV Capital, Yunqi Partners, Blue Lake Capital and Zhen Fund.
It marks the latest VC deals in the "smart retail" sector in China, after checkout-free convenience store operator Bingobox, F5 Stores, Xiaomai and Guoxiaomei raised over US$40 million in the past two months.
What sets Citybox apart from other start-ups is its retail terminals, essentially refrigerators with QR codes stamps, anti-theft and user tracking capabilities. It also focuses on supplying fresh produce such as yogurt and chilled lunchboxes, rather than packaged snacks.
"GGV Capital is optimistic about the new retail business models in and around the office. The key here is not getting as many vending machines in as many offices as possible, but having more efficient supply chain and operational management," said Eric Xu, managing partner at GGV. "Citybox is one of a few start-ups that has a veteran team with deep experience in supply chain management and retail operations."
Officially launched in January, Citybox allows customers to open the door of its retail terminals by simply scanning a QR code. After taking what they want and closing the door, the bill is automatically sent to their smartphone. Users pay via Alibaba's mobile payment service, Alipay.
As of August, Citybox has signed agreements with 2,000 offices, office buildings, residential communities, shopping malls and schools to deploy its smart vending machines. It plans to deploy a total of 5,000 machines by mid-2018.