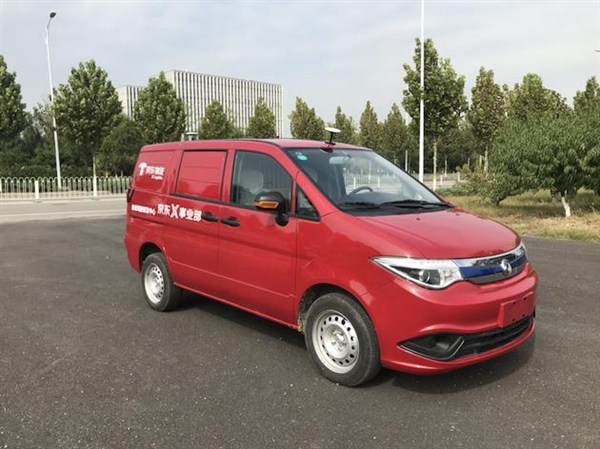 Chinese e-commerce giant JD.com Inc. has formed partnerships with automotive manufacturers SAIC Maxus Automotive Co., Ltd., and Dongfeng Motor Corp. to conduct research into the use of autonomous vans in its logistics business.
It marks the latest move by JD.com in the smart logistics sector, after the company formed a partnership with Nvidia Corp. to jointly develop logistics drones earlier this week.
JD.com said in a statement that it has launched joint research projects involving two models of autonomous light electric vans, one produced by SAIC Maxus and the other by Dongfeng, testing delivery of goods from JD.com's distribution centers to delivery stations.
"With technology as the driving force, JD operates the most advanced retail operation in the world," said Zhenhui Wang, CEO of JD Logistics. "Our extensive in-house logistics network provides the ideal real-world scenario in which to test autonomous vans."
The company said SAIC Maxus' electric van can sense obstacles 150 meters away and plans its route by leveraging its radar and positioning systems. To date the van has conducted successful tests of its automatic route planning, automatic overtaking, automatic obstacle avoidance and self-parking functions.
JD.com began developing its autonomous delivery vehicle program last year with the establishment of JD X, a lab focusing on logistics technology. The company aims to employ unmanned delivery vehicles, including drones, autonomous driving vans and unmanned warehouses, to better manage the logistics system. Specifically, the autonomous driving vans will be used to conduct bulk deliveries to office buildings and residential areas in cities to increase delivery efficiency in urban areas.
This June, JD.COM began testing last-mile delivery via autonomous delivery robots on university campuses. Students at Renmin University and Tsinghua University and other schools, who place orders on JD.com can pick up their items from the autonomous robot at designated destinations across campus, such as cafeterias or dormitories. By using a unique passcode, JD users can open the delivery robot's secure locker to retrieve their parcels.