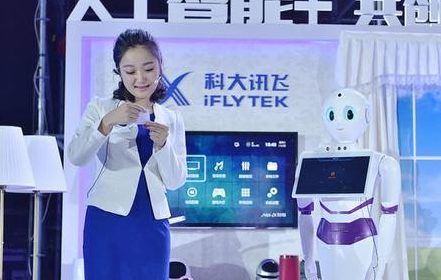 Chinese artificial intelligence company, iFlytek Co Ltd., best known for its voice-recognition technology, will set up a RMB1.024 billion (US$150 million) fund to support an ecosystem of software and hardware startups across China. The move is part of the company's push to accelerate the use of AI in consumer electronics, healthcare and other industries.
The announcement, made at the company's first Developer Festival at its Hefei headquarter on October 24, and confirmed via email to China Money Network, comes after iFlytek's AI-enabled user interface platform accumulated 460,000 third-party developer teams over the past seven years.
"AI industry cannot relies on one single company, but needs an industrial ecosystem, which decides the development process of AI for a company, or even the whole country," said Liu Qingfeng, president of iFlytek.
The fund will target companies with innovative technologies but lack business operation experience, and companies that apply iFlytek's AI technologies but have limited knowledge about the technology, according to Hu Yu, vice president of iFlytek.
"We have been focusing on voice recognition technologies for 18 years," Hu said. "We know what problems technology-oriented startups will face and how to help traditional companies upgrade themselves through AI."
The company also said it will partner with local governments across China to build incubators to accelerate startup growth. The company currently has a 10,000-square-meter space in Changchun, capital of Jilin province, to help companies learn how to develop AI-enabled systems or gadgets for automobiles.
As part of the effort, iFlytek will add more start-up incubators in Beijing, Shenzhen and Tianjin, to it existing incubators in Changchun, Luoyang, Hefei and Chongqing.