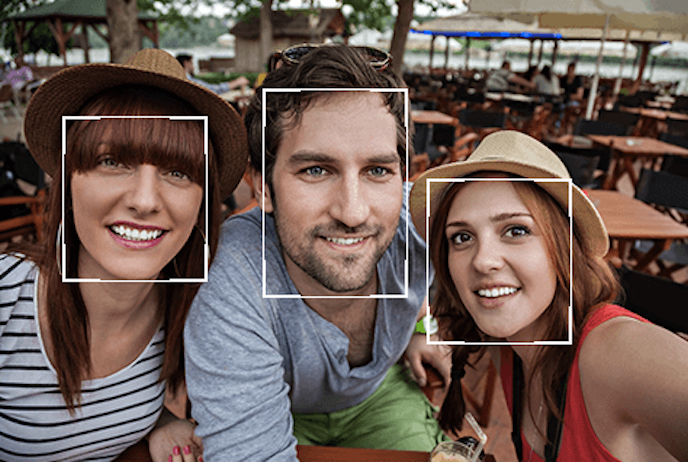 U.S. semiconductor company Qualcomm Inc. has made an undisclosed amount of investment in SenseTime, a Beijing-based Chinese artificial intelligence company specialized in face recognition technology and its applications.
No financial details were disclosed in a company announcement. With the investment, SenseTime will have its artificial intelligence algorithm and technology coupled with Qualcomm's chips for applications including smart phones, cameras, robots and Internet of Things devices. The move signifies SenseTime's ambitions to develop capabilities across the industry value chain from AI chips to its original business of AI solutions.
One month earlier, Qualcomm Technologies Inc., a subsidiary of Qualcomm, formed a partnership with SenseTime to collaborate on AI and machine learning for future mobile and IoT products. At that time, the two companies said they will leverage SenseTime's machine learning models and algorithms with Qualcomm's platforms and jointly develop on-device AI in areas such as innovative vision and camera-based image processing.
"SenseTime is dedicated to developing cutting-edge AI technologies to connect upstream partners with the downstream market," said Xu Li, founder of SenseTime. "With Qualcomm's strategic investment and collaboration, SenseTime can bring AI technologies to more terminal devices and boost the development of the entire intelligent device ecosystem. We look forward to exploring more intelligent implementations with Qualcomm Technologies to offer partners a one-stop solution that covers the entire industry chain."
As rational for the collaboration, the companies cited the fact that while the performance quality of smart devices previously depended on the computing capabilities of chips, today's smartphones, cameras, robots, IoT products and other devices require powerful processing in order to meet the demand of real-time data.
Founded in 2014, SenseTime, a unicorn listed in China Money Network's China Unicorn List, focuses on innovative computer vision and deep learning technologies, providing applications in the field of face recognition, language recognition, vehicle recognition, object recognition and image processing.
The company has provided AI services for over 400 companies including Qualcomm, NVIDIA Corp, UnionPay, HNA Group Co., Ltd., Huawei Technologies Co. Ltd. and Xiaomi Inc.
In July, the company raised a US$410 million series B round from investors including CDH Investments and Sailing Capital. It claims that the round was the largest private financing rounds ever closed by an AI start-up globally at that time.