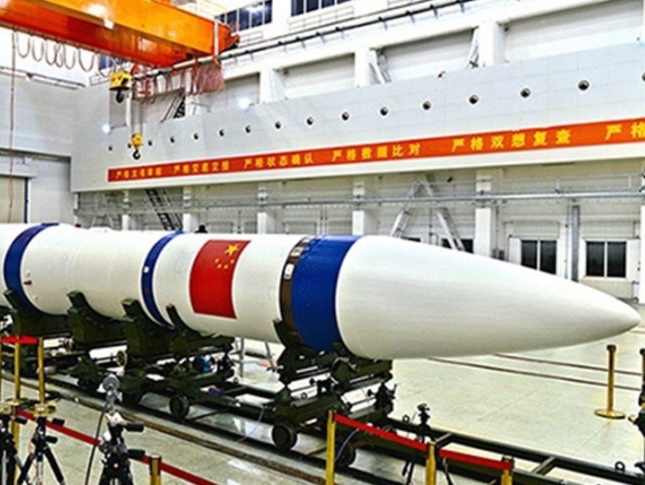 Chinese commercial space launch company ExPace Technology Co., one of nearly a dozen companies in China with aspirations to be China's SpaceX, has raised a RMB1.2 billion (US$180 million) series A round from eight unnamed investors.
The company plans to use the latest proceeds to develop space launch vehicles, invest in up-stream and down-stream commercial space industry, as well as to improve its assembling capabilities, according to a company announcement.
ExPace was founded in 2016 by China Aerospace Science and Industry Co. and China Sanjiang Space Industry Group Co. as the first private company in China providing professional space launch services.
KZ-1, a rocket of the company's Kuaizhou series, completed its first commercial space launch service in January, carrying three satellites. The company said that it only took eight months for it to launch the rocket from taking the order.
Another product in the Kuaizhou series, KZ-11, is in the test stage, and will be first launched in the first half next year, carrying six satellites.
In 2014, Chinese authorities officially started to allow private companies to develop and launch satellites. Since then, a number of companies have been trying to enter the sector. According to Ultimate Blue Nebula, a Chinese private satellite consulting company, over ten satellite-related companies have been established in the past three years.
In January, another Chinese space launch start-up Landspace formed a partnership with Danish firm Gomspace, making Landspace the first Chinese private space company to win a contract from a foreign firm. Under the agreement, the launch of LandSpace-1 carrying GomSpace's satellites will take place in 2018.