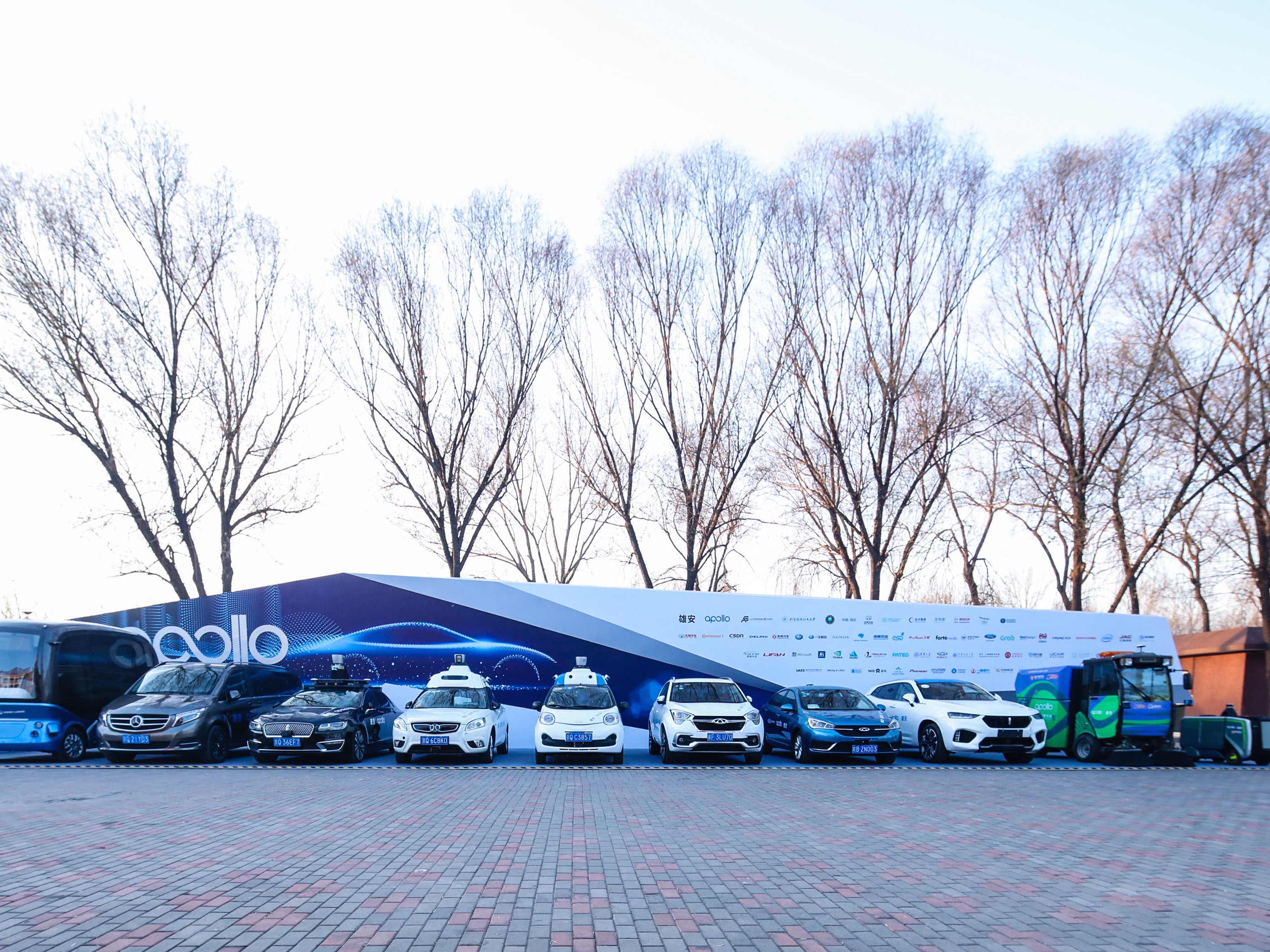 Chinese search engine and tech company Baidu Inc. signed a strategic collaboration agreement yesterday with Xiongan New Area, a new economic zone in Hebei province, to help build Xiongan into a futuristic city powered by artificial intelligence from transportation to healthcare.
Under the agreement, Baidu will leverage its capabilities in AI, big data, autonomous driving and cloud computing to help turn Xiongan into a city fit for the 21 century. Baidu will work with Xiongan to establish AI pilot projects for smart public transportation and autonomous driving.
In a sign of change, Baidu sent five autonomous driving vehicles powered by its open-source technology platform Apollo on a four kilometer test drive in Xiongan yesterday. A few months ago in July, Baidu's CEO Robin Li was fined for test driving an autonomous vehicle in Beijing.
China is behind the curve of autonomous driving regulation. On Monday, the Beijing Municipal Commission of Transport issued new regulation allowing companies to test self-driving cars on certain test streets in Beijing. It requires the vehicles to be equipped with both automatic and manned driving equipment, and to have a driver behind wheels for handling emergency situation.
By contrast, the state of California planned to allow autonomous vehicles without human drivers, steering wheels, foot pedals and mirrors to be tested on its roads starting next year. As of this October, 42 companies had tested 285 autonomous vehicles in the state, according to California's Department of Motor Vehicles. A number of Chinese companies have gained licenses from DMV to conduct test drive, such as Baidu, NIO and SAIC Motor.
In a sign of future changes to come, a number of government officials were invited to participate in Baidu's test drive in Xiongan yesterday. The vehicles could detect vehicles and pedestrians on the streets, and simultaneously display road conditions in real time with different colors highlighting different objects.
"The establishment of Xiongan will be critical for the millennium to come. Xiongan represents the city of the future, with AI as an indispensable element," said Robin Li, chairman and CEO of Baidu, in an announcement. "With Xiongan, we hope to explore the construction of AI infrastructure to develop the area into an efficient, environmentally-friendly and convenient AI City."
In addition, Baidu and the government of Hebei province, where Xiongan is located, announced a plan to jointly establish a national AI lab to boost the development of AI research.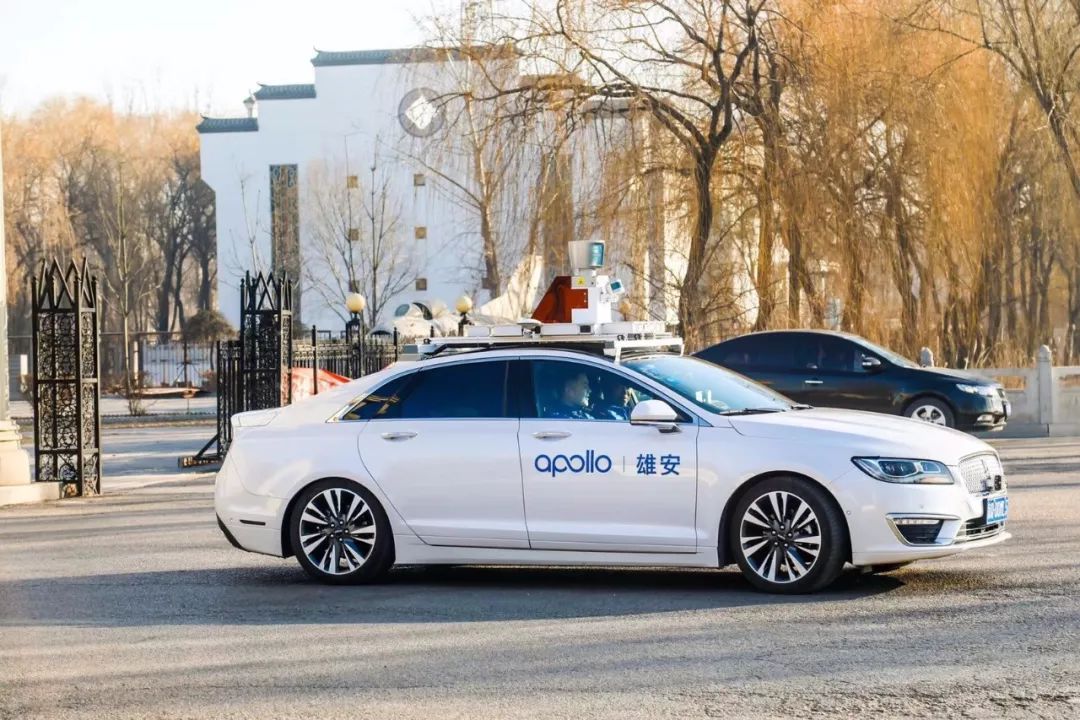 Baidu's autonomous driving car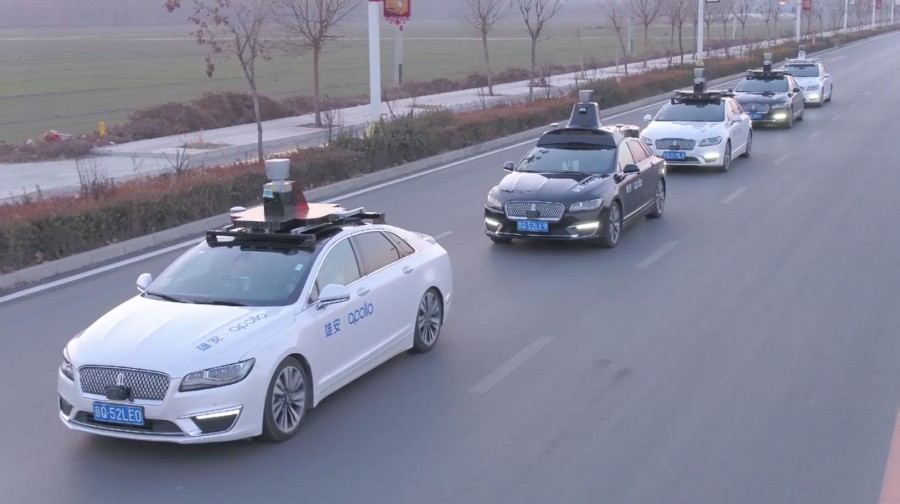 Baidu autonomous car fleet having test drive in Xiongan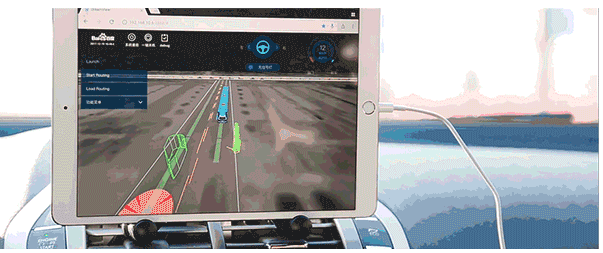 The vehicles could detect vehicles and pedestrians on the streets, and simultaneously display road conditions
Baidu launched its autonomous driving platform Apollo this April. So far, it has attracted over 70 global and Chinese partners, including Microsoft, Robert Bosch GmbH and Nvidia Co, the company said. In September, Baidu said it plans to set up a RMB10 billion (US$1.5 billion) Apollo Fund to invest in 100 autonomous driving projects globally in the next three years.
Ten months prior, Baidu also obtained approval from the country's National Development and Reform Commission to launch an engineering laboratory of deep learning technologies and their applications, which will conduct research of deep learning, computer vision, machine hearing, biometric identification, human-computer interaction, standardized services and intellectual property in deep learning.