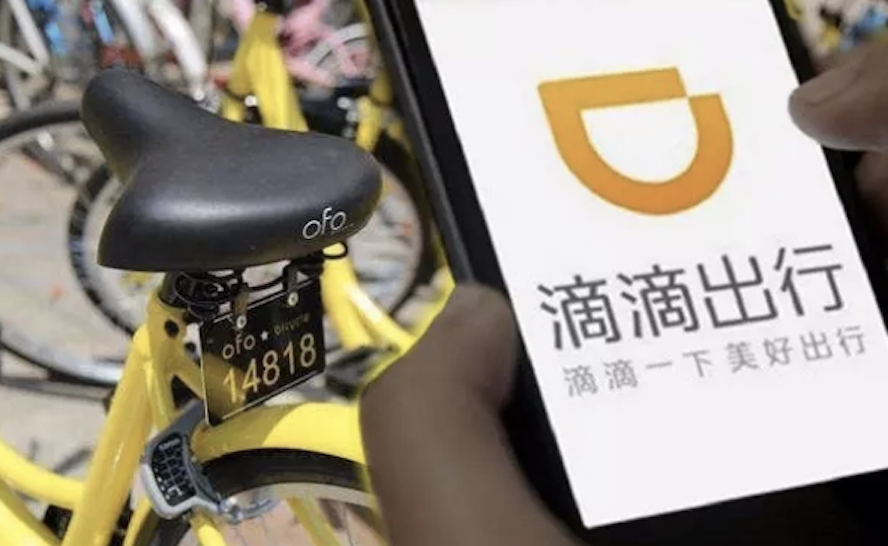 China's largest ride sharing firm Didi Chuxing has reportedly acquired collapsed bike sharing firm Bluegogo and is incubating an internal bike sharing brand, as Didi's relationship with Chinese bike sharing leader ofo worsens.
The Didi-ofo alliance appears on the verge of collapsing, Chinese media reported citing insiders with knowledge of the situation. Didi, which reportedly owns around 30% of ofo, attempted to strengthen control of ofo but encountered strong resistance from ofo's management headed by founder Dai Wei.
Didi's purchase of bankrupt bike sharing player Bluegogo, which both firms declined to confirm to China Money Network, is a clear sign that Didi is planning to cut into the bike sharing sector with its own brand and operations. Didi is reportedly incubating an internal project to start its own bike sharing unit, and Bluegogo would provide a quick start and foundation.
Didi has participated in four of Ofo's eight financing rounds in the past. Most recently, it participated in a US$700 million series E round in Ofo in July. It also participated in a US$450 million series D round last March and a US$130 million series C round and another undisclosed strategic investment in 2016.
Bluegogo collapsed last November, a year after its foundation and having raised RMB400 million (US$58 million) in venture funding at a RMB1 billion (US$140 million) valuation. Since then, the  cash-strapped company has been operated by Biker, a bike rental firm.
Acquiring Bluegogo would give Didi bike sharing licenses in China's first-tier cities, as Bluegogo operated in Beijing, Shenzhen, Shanghai and Guangzhou, among other major Chinese cities. Bluegogo also had 4.37 million users as of last May.
The management feud between Didi and ofo surfaced in 2017. Last July, Didi sent three senior managers to work at Ofo, attempting to exert control of the company. Four months later, the managers returned abruptly to Didi, reportedly because of cooperation resistance from ofo's management.
As of today, users can still access bike rides via ofo on Didi's mobile app.