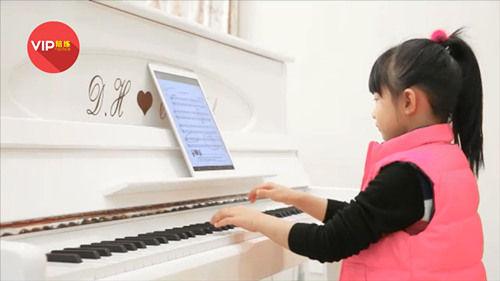 Tencent Holdings Ltd. and private equity firm Orchid Asia Group have led an investment round worth hundreds of millions of RMB in Shanghai-based online music tutoring platform Peilian.com.
Existing investors BlueRun Ventures, GSR Ventures and Long Capital all participated in the round, according to Peilian.com's announcement.
Founded in 2014 by Ge Jialin, an award winning accordion player with years of teaching experiences, Peilian.com provides students with one-on-one tutoring online. It connects students with tutors using computer tablets, iPads and mobile phones. Tutors can observe how students play music via digital cameras and video chat and provide immediate feedback, verbally or in writing. The company had registered students from 14 countries as of the end of 2017.
"Musical education is a large education market, but it also has low success rates and high drop-out rate," said Weiqian Xun, director at Tencent Investment. "Peilian.com solves the pain point of the market and has developed good reputation."
China's art education market reached RMB46.2 billion (US$7 billion) in 2015, up from RMB6.4 billion (US$987 million) in 2008, for a compound annual growth rate of 32.62% . The market is expected to expand to RMB80 billion (US$12.3 billion) in 2018. An estimated 30 million children are learning musical instruments in China currently and the number is expected to grow at 10% annually, according to Chinese Musicians' Association.
"Peilian.com's online tutoring model improves student's learning experience and and better utilizes the teaching resources," said Huang Tao, general manager at Orchid Asia Group. "The digitalization of teaching helps to collect more data for personalized teaching and will help improve students' learning efficiency."
Last May, the company raised several millions dollars from Long Capital. Previously, it raised an angel round from BlueRun Ventures and a series A round from GSR Ventures.