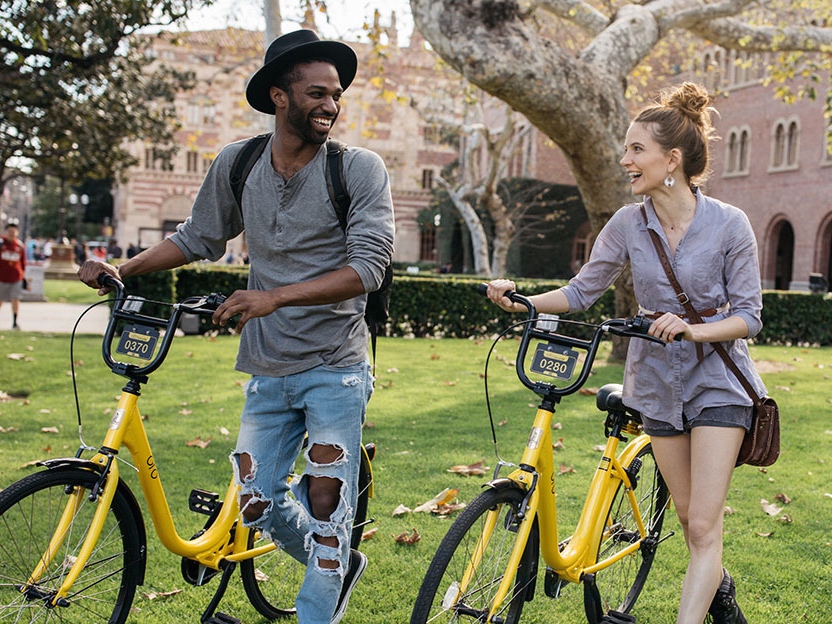 Chinese tech giant Alibaba Group Holding Ltd. is reported to have bought a US$3 billion stake in bike sharing firm ofo from GSR Ventures.
According to multiple Chinese media reports, Ou Chengxiao, brother-in-law of GSR's managing partner Allen Zhu, stated in an open course he teaches that GSR sold its entire stake in ofo to Alibaba for US$3 billion, at the valuation of US$10 billion.
Ofo declined to comment when contacted by China Money Network, while neither Alibaba or GSR responded to requests to comment.
The reports raises questions about ofo's valuation. Last July, ofo, a unicorn listed in China Money Network's China Unicorn Ranking raised a US$700 million round, at a reported valuation of US$3 billion. If the information disclosed by Ou Chengxiao is true, then ofo's valuation has jumped 233% in six months.
The size of the stake sale also raises questions. Didi Chuxing holds a 25.32% share in ofo, while company founder Dai Wei and Matrix Partners China own 36.02% and 10.15% respectively, for a combined 72%, according to Chinese business data platform Tianyancha. As such, Chinese media speculated that the 30% stake sold by GSR could include ofo shares held by Didi, which is a portfolio company of GSR.
Ofo's relation with Didi Chuxing has worsened in the past few months, as Didi's attempts to strengthen control over the bike sharing company have met resistance from ofo's management team headed by Dai Wei, according to Chinese media reports citing insiders. Earlier this month, Didi launched a comprehensive bike-sharing platform, where it will integrate the services of Bluegogo and ofo, as well as its own soon-to-launch bike sharing services.
Last December, ofo launched services in France, completing its goal to expand into 20 countries by the end of 2017. The firm previously raised a US$700 million round from Alibaba, CITIC Private Equity, Didi and Hony Capital last July. Three months prior, it received an undisclosed amount of money from Ant Financial. In March, it also completed a US$450 million series D round from DST Global, CITIC, Didi and Coatue. Its early investors also include Zhen Fund, Matrix and Xiaomi Inc.