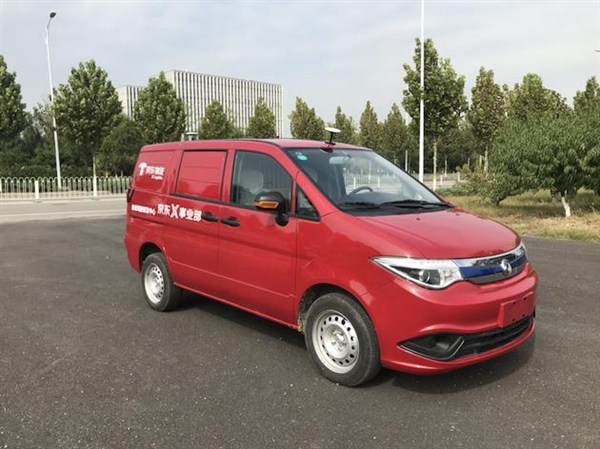 China's e-commerce giant JD.com Inc. is in talks to sell 15% of its logistics unit, JD Logistics, to a group of early investors including Tencent Holdings Ltd., JD.com's founder Richard Liu said in an interview with media.
Tencent alone will purchase one third of the shares on offer, Liu said. The deal is in the final-stages of discussion and will likely be completed by the middle of next month.
The news comes a week after news reports that JD Logistics is planning to raise US$2 billion ahead of an possible initial public offering. Chinese media, which claimed to have access to JD Logistics' fundraising files, reported that the unit is aiming to raise between US$1.8 billion to US$2 billion at the valuation of US$10.9 billion. JD.com is listed on the NASDAQ.
It is unclear whether the 15% sale of JD Logistics described by Liu is part of the unit's reported fundraising efforts. Neither JD nor Tencent responded immediately to an inquiry from China Money Network to confirm the information.
In addition, Liu told media that JD Logistics may consider a dual listing, which could be as early as this year, potentially in Hong Kong and a domestics Chinese stock exchange.
Established last April, JD Logistics offers comprehensive supply chain solutions, such as warehousing, transportation, delivery, after-sale services and logistics services.
JD.com has been aggressively pushing its logistics business over the past few months. The firm has formed partnerships with automotive manufacturer SAIC Maxus Automotive Co., Ltd and Dongfeng Motor Corp. to develop autonomous cargo vans, as well as an announced partnership with Nvidia Corp to deploy one million logistics drones in China over the next five years.
JD Logistics has also been testing last-mile delivery using autonomous delivery robots on university campuses. Students at Renmin University and Tsinghua University and other schools, who place orders on JD.com can pick up their items from the autonomous robots at designated locations on campus.