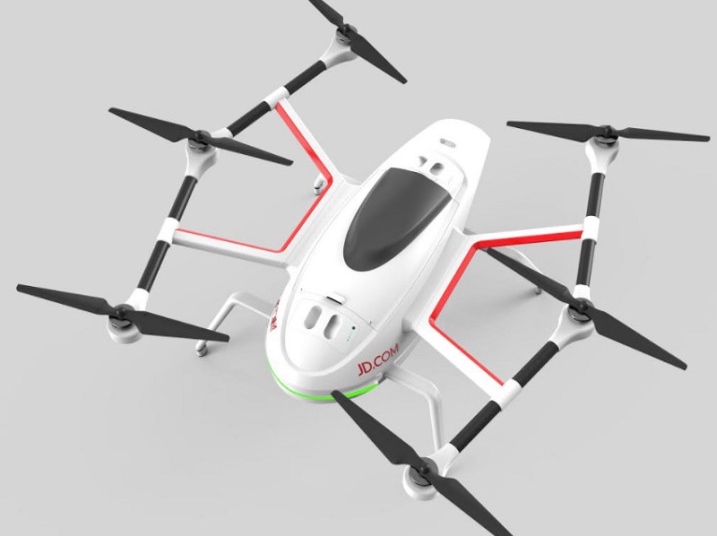 China's second largest e-commerce player JD.com Inc. has gained approval from China's Civil Aviation Administration for the first national pilot program to test delivery drones on a large scale in China. The program will be rolled out in the northern province of Shaanxi.
Last year, JD.com signed an agreement with the Shaanxi government to build a 300 kilometer radius low altitude navigation logistics network. JD.com agreed to invest RMB20.5 billion (US$3.25 billion) to build several operation centers, including a cloud computing center and a drone center, in Shaanxi.
"This is the first state-level pilot approved by the Civil Aviation Administration of China to test drone in a province. It recognizes JD.com's drone technology and it enables multiple modes of delivery," said Xiao Jun, vice president at JD.com. He said bases on this pilot program, JD.com aims to make a delivery drone operations standard in two years.
JD.com started drone research and development in 2015. Its first drone delivery test was in Suqian, hometown of JD.com CEO Richard Liu in 2016. Its drones can fly up to 100 kph and delivery packages weighing up to 15kg. It is also testing drones that can carry packages over 1,000 kg.
Speaking at the World Economic Forum in Davos earlier this month, Richard Liu said the company plans to build a drone network across China with more than 10,000 drone airports to make sure goods are delivered within 24 hours of being ordered.  He also said that the firm will build 185 airports in Sichuan province to delivery goods to remote mountain areas.
Last September, JD.com partnered with U.S. technology firm Nvidia Corp. for the deployment of one million logistics drones in China over the next five years.