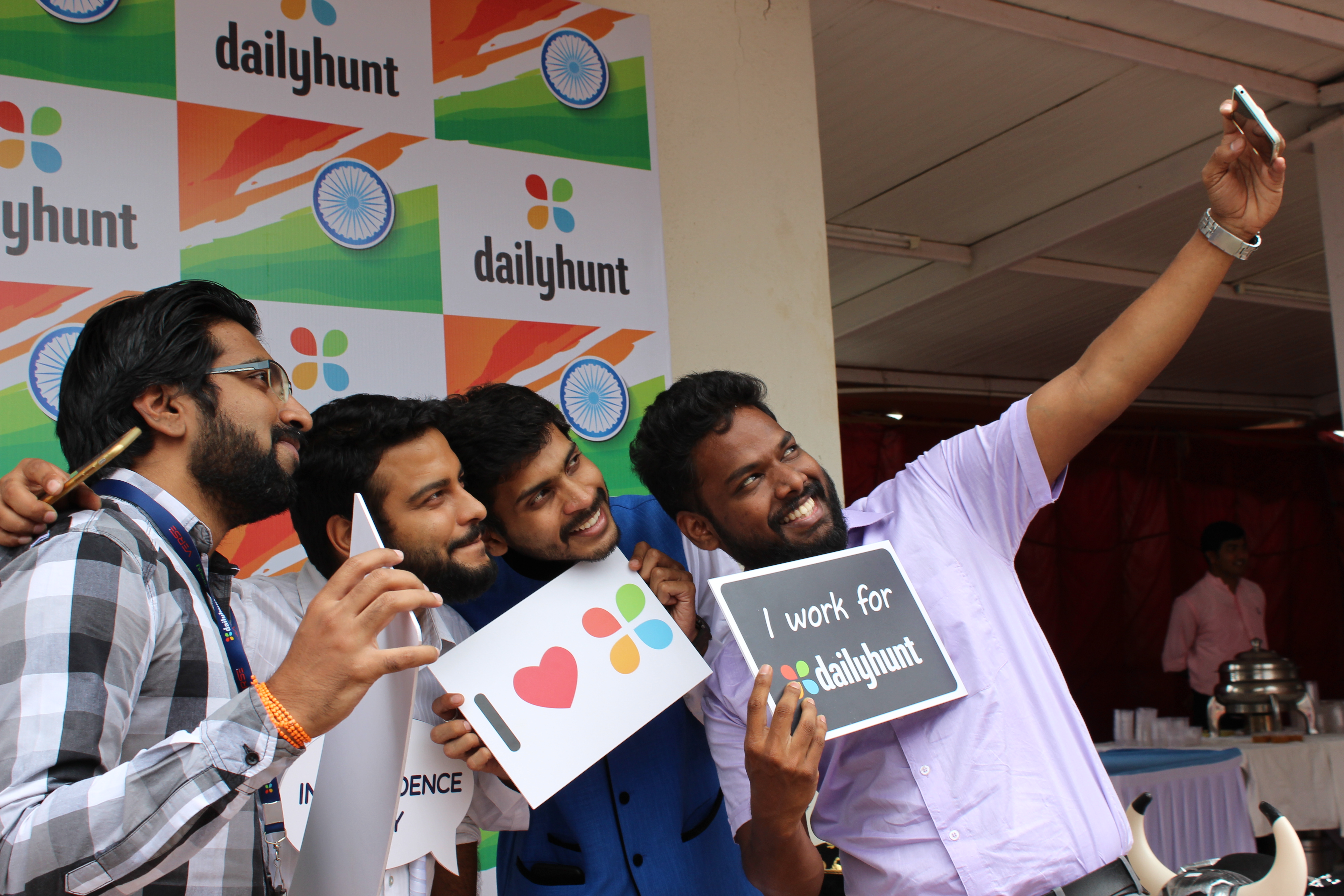 China's largest e-commerce company Alibaba Group is in talks to buy a minority stake Dailyhunt, an Indian news aggregator and e-bookstore backed by Chinese personal news recommendation app Toutiao, according to Indian media.
Alibaba has proposed a valuation close to US$500 million for Dailyhunt and it is looking to acquire between 10% to 12%, according to the report.
Both Alibaba and Dailyhunt declined to comment.
Just over a week ago, Indian media reported Dailyhunt's local competitor Newsdog was in talks to raise US$35 to US$40 million from Alibaba's rival Tencent Holdings Ltd. As reported by China Money Network, Alibaba and Tencent have been locked in an investment rivalry since last year. That investment race appears to deepening beyond China to India.
Alibaba's key investments in India include its affiliate Ant Financial's US$200 investment in food delivery firm Zomato earlier this month. Ant Financial also hiked its stakes in online marketplace Paytm Mall to 62% for US$177 million last year. Alibaba and Ant Financial first invested about US$680 million in digital payment firm Paytm in 2015.
Tencent's major Indian investments include leading a US$1.1 billion round in ride sharing company Ola, a US$1.4 billion investment in Flipkart, India's leading e-commerce platform last year, and a US$175 million series D round in messaging app Hike in 2016.
Headquartered in Bangalore, Dailyhunt offers 100,000 news articles in 14 languages licensed from over 800 publication daily. It has more than 50 million users and has over 155 million app installs, the company says.
Dailyhunt's investors include Matrix Partners India, Sequoia, Omidyar Network, Falcon Edge and Bytedance, the operator of Toutiao. In 2016, Dailyhunt raised a US$25 million series D round led by Bytedance.