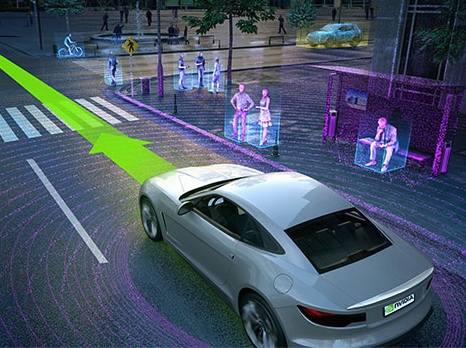 The Chinese government is catching up with its automakers in the effort to produce road-tested autonomous vehicles.
The city of Shanghai issued licenses to auto makers on Thursday that allow testing of self-driving vehicles on public roads for the first time. One licence went to Shanghai-based SAIC Motor Corp Ltd, and the other went to electric vehicle start-up NIO.
Chinese companies have been among the most aggressive developers of autonomous vehicle technology, with companies like NIO, SAIC, Baidu and JingChi producing test vehicles. Yet, to date, there have not been any significant tests conducted in China outside of private roads under controlled conditions.
Last July, there were questions whether Baidu Inc. CEO Robin Li broke the law by conducting a live video chat with attendees of the firm's artificial intelligence conference while riding in an autonomous vehicle on a public road in Beijing.
The Shanghai licenses allow operators to test drive the vehicles on a 5.6-km (3.5-mile) public road in Jiading District of Shanghai, according to state run media. NIO posted an announcement on its website confirming that it had received a licence. There was no immediate comment from SAIC.
Meanwhile, in December, the Beijing Municipal Transport Commission announced that testing of self-driving vehicles would be allowed on certain Beijing roads and under certain conditions for companies registered in China. There was no indication that foreign AV makers could apply. Beijing will reportedly assign some roads for autonomous driving as early as this April, when the 2018 Beijing International Automotive Exhibition takes place.
In a statement, NIO Co-Founder and President Lihong Qin stated, "We are honored to have received the permit from the Shanghai Municipal Government. Their decision to grant us this permit shows their faith in NIO's autonomous driving R&D technology and testing. We will now be able to further the development of our autonomous driving technologies."
"Shanghai will open more roads for testing smart cars," Huang Ou, the deputy director of Shanghai Commission of Economy and Information Technology, said, according to the agency.
Until now, Chinese companies wanting to test their AV's on public roads have had to do so in the U.S., where greater headway has been made in drafting relevant legislation. In the U.S., states such as California and Texas have been allowing AVs to test on public roads for years. The U.S. government is now in the process of passing laws at the Federal level that would standardize AV technology and safety standards nationwide.
The United Kingdom is even further along, as the Department for Transport has stated that it is legal for driverless cars to operate on public roads without permits or extra insurance.
China, however, has lagged behind. On a recent study of national preparedness for autonomous vehicles by KPMG, China came 16th on a list of 20 nations in terms of readiness for autonomous vehicles, just below Spain, but ahead of Brazil, Russia and India.
China received an especially low score on the regulatory front. It cited AV unfriendly government regulations such as requiring public maps to be no more than 50 meters accurate, and requiring that drivers must keep both hands on steering wheels.
Surprisingly for a nation where the government plays a role in most sectors of society and industry, KPMG cited a lack of direct government support for the AV sector in the form of pilot programs, AV specific infrastructure development or AV friendly laws.