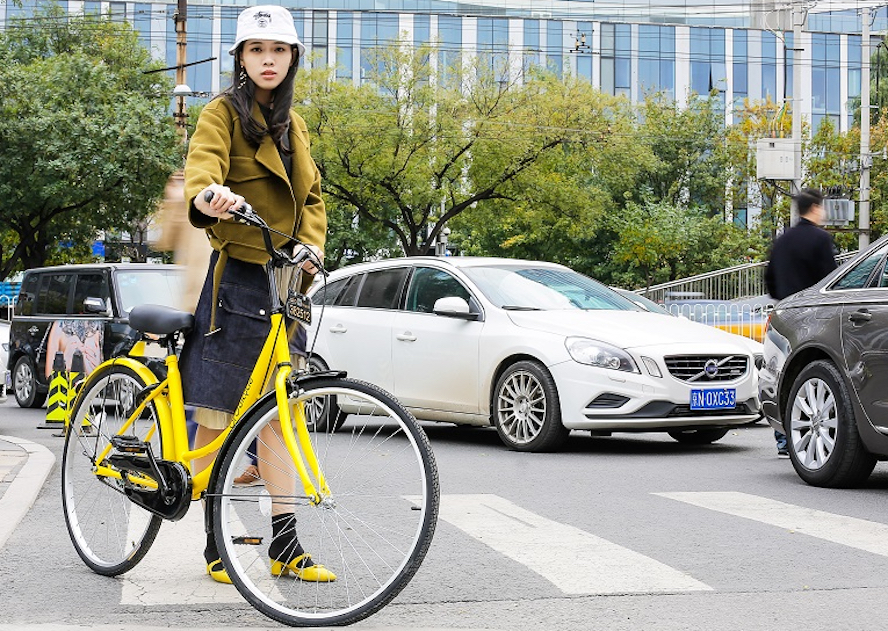 China's bike-sharing firm ofo announced that it has raised US$866 million in equity and debt capital in a funding round led by Alibaba Group Holding Ltd. The deal increases Alibaba's control over the company and further distances ofo from its major shareholder Didi Chuxing. 
Alibaba's financial affiliate Ant Financial, Haofeng Group, Tianhe Capital and Junli Capital also participated in the round, according to ofo's announcement.
The financing round comes after ofo mortgaged more than four million bicycles in order to receive two loans worth RMB1.77 billion (US$280 million) from Alibaba's affiliates. If ofo fails to pay that debt, Alibaba may have a chance to negotiate with Didi to swap some of its debt to equity to further increase its stake in ofo. Also, Alibaba was reported to have bought a US$3 billion stake in the bike sharing firm from GSR Ventures last month.
"As the global leader in the bike-sharing sector, ofo has been transitioning from a phase of rapid growth to a stage of high-quality development," said ofo founder and CEO Dai Wei. "ofo will continue to put our customers first and lead the bike-sharing industry with technological innovation and efficient operations."
It is not clear how many shares Alibaba and Ant Financial own after the new financing round. Previously, Didi Chuxing held a 25.32% share in ofo, while company founder Dai Wei and Matrix Partners China owned 36.02% and 10.15% respectively, for a combined 72%, according to Chinese business data platform Tianyancha.
China Money Network has previously reported that ofo's relationship with Didi Chuxing has worsened in the past few months, as Didi's attempts to strengthen control over the bike sharing company have met resistance from ofo's management team headed by Dai Wei, according to Chinese media reports citing insiders. Didi has instead launched its own bike-sharing platform.
Last July, ofo raised more than US$700 million led by existing investors Alibaba Group Holding and CITIC Private Equity, along with new investor Hony Capital.