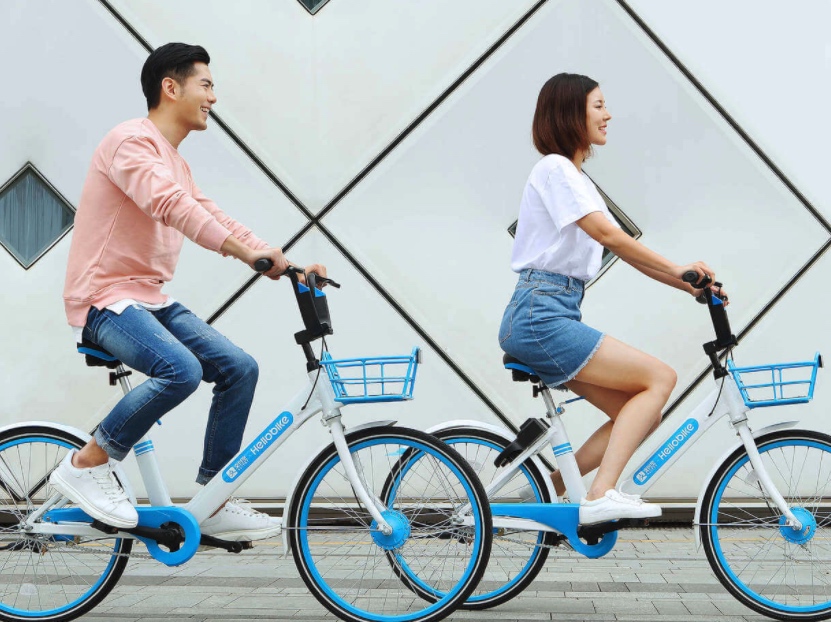 Chinese bike sharing firm Hellobike has raised a new financing round of US$700 million from existing investors including Ant Financial and Fosun Group, as well as seven new investors, according to Chinese local media.Hellobike, Ant Financial and Fosun did not immediately respond to China Money Network's emails seeking for comments.
The deal further complicates the competitive landscape of the sharing bike market in China. After Chinese group-buying and location-based services firm Meituan Dianping acquired bike sharing firm Mobike, and Alibaba leading a US$866 million investments in ofo last month, the Mobike-ofo rival has become a battle between Alibaba and Meituan. Previously, ofo also mortgaged its own bicycles to receive two loans worth RMB1.77 billion (US$280 million) from Alibaba's affiliates. The new round in Hellobike strengthens Alibaba's position competing for more market share in this fast-evolving sector.
As of last September, Hellobike operated in more than 100 second- and third-tier cities across China with more than seven million daily orders and more than 30 million registered users. Hellobike has focused on China's second- and third-tier cities to avoid direct competition with larger rivals Mobike and ofo.
Last December, Hellobike raised a US$350 million series D round from Ant Financial, electric vehicle developer WM Motor, Chengwei Capital and bike manufacturer Fujita.
Last October, Hellobike merged with Chinese bike rental firm Youon Bike, which is also backed by Ant Financial, to better compete against industry giants ofo and Mobike.