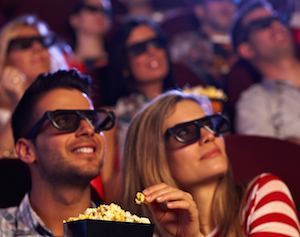 Chinese social media giant Tencent Holdings has set up a film distribution subsidiary, as part of its wider push into movie production and sales.
The announcement, made Monday at Tencent's UP2018 Conference, comes after Tencent Films and China Everbright struck a deal with entertainment and media firm Tang Media Partners earlier this month to acquire 10 to 20 Hollywood movies every year to distribute in China.
The new company could help distribute movies that Tencent invests in, as well as integrate the intellectual property ("IP") of Tencent's online publishing and e-book firm China Literature, previously known as Yuewen in Chinese. China Literature, which went public in Hong Kong last year, has provided several movie IPs for Tencent before.
Tencent has accelerated its film business this year. In January, the company made a strategic investment in American media company Skydance Media, LLC. Tencent will co-finance the upcoming Terminator film directed by Tim Miller and produced by James Cameron and David Ellison. Tencent will also handle the distribution, marketing and merchandising of the film in China.
Tencent also has investments in online movie ticketing service business. Last September, Tencent-backed Beijing Weiying Technology Co., Ltd., merged with Maoyan, creating a market giant which controls a combined 43% share of China's online ticketing market.
Cheng Wu, CEO of Tencent Pictures, told Chinese local media that his firm will not participate in online movie ticketing business directly, but will cooperate with Maoyan and Weiying.
Tencent's rial Alibaba Group Holding has also increased its movie investment. In February, a subsidiary of Alibaba bought 90 million shares, or 7.66% stake of Dalian Wanda's film business.