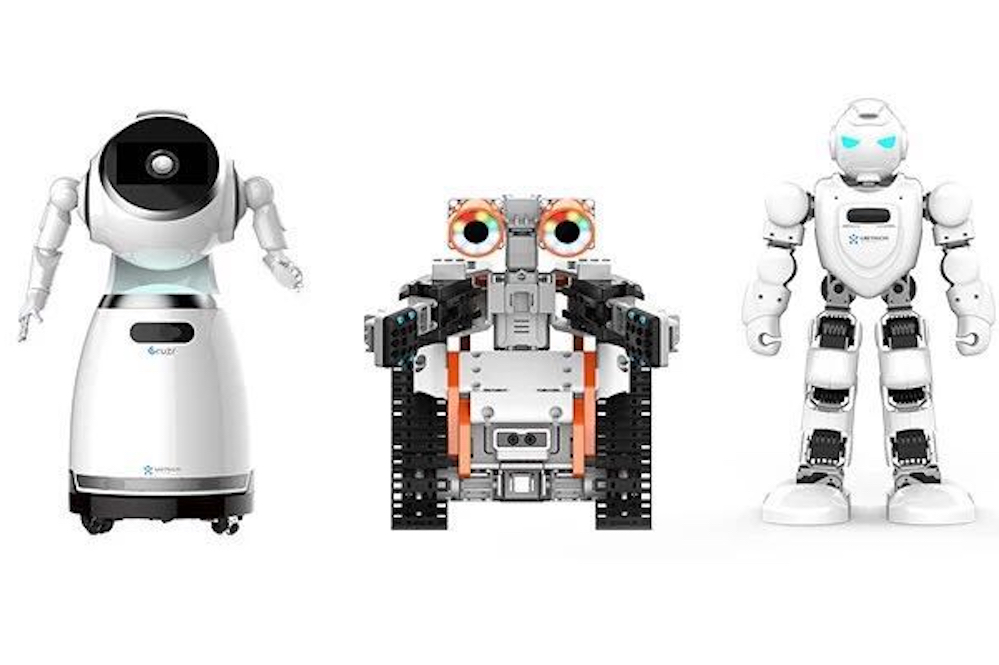 Chinese social media giant Tencent Holdings Ltd. has led a US$820 million series C round in Chinese humanoid robot maker Ubtech Robotics, valuing the firm at US$5 billion.
Industrial and Commercial Bank of China, Minsheng Securities Co.,Ltd., Australian telecommunications and media firm Telstra Corporation Ltd., Chinese consumer electrics firm Haier Group, Green Pine Capital Partners, CreditEase, existing investor CDH Investments and others participated in the round, according to Ubtech's announcement.
The company described the deal as the single largest funding round ever for an artificial intelligence company.
Founded in 2012, Ubtech mainly develops consumer humanoid robots for entertainment and educational purposes. It has introduced various products including its consumer humanoid robots of Alpha series, the interactive system of robotic building blocks Jimu Robot, the cloud-based intelligent humanoid service robot Cruzr and Star Wars First Order Stormtrooper Robot, in cooperation with Disney.
Its products have been sold in more than 40 countries and regions in China, North America, Europe, and Southeast Asia, with over 7,000 retail outlets around the globe.
The proceeds of this round will be used for research and development, market and brand expansion, as well as talent recruitment, according to CEO James Zhou.  For R&D, it will increase investment in large-size humanoid robots, and invest in motion control algorithms and computer vision. It also plans to speed up global market development and recruit international talent. 
As part of its investment, Tencent will work closely with Ubtech on future product development. Tencent and Ubtech launched the personalized educational robot Alpha Ebot in February, and the humanoid robot Qrobot Alpha, the first robot to feature the Tencent Cloud Xiaowei service last December.
Last November, the firm raised a US400 million round led by Tencent. In 2016, CDH Investments led a US$100 million investment in Ubtech.