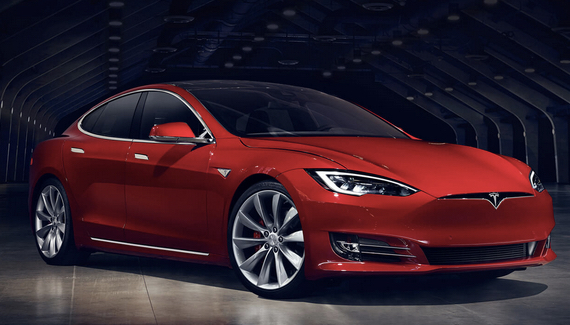 American electric vehicle maker Tesla Inc. has gained green light from China to set up its 100% owned company in Shanghai.
The news came after President Donald Trump said in a tweet Sunday that he and Chinese President Xi Jinping are in discussions to give Chinese telecom company ZTE Corp "a way to get back into business, fast." Tesla and ZTE seem to be the trade-offs between the two nations.
Tesla has gained the approval from Shanghai Pudong New District Market Supervision Bureau on May 10th to set up its subsidiary Tesla (Shanghai) Ltd, with registered capital of RMB100 million (US$15.78 million), according to China's National Enterprise Credit Information Publicity System.
Tesla Motors HK Ltd, is the shareholder of the Shanghai company, and Xiaotong Zhu is the legal representative and general manager of the new firm.
The newly founded company will engage in technology development, technical services, technical consulting, technology transfer in the field of electric vehicles and spare parts, batteries, energy storage equipment, and photovoltaic products.
News about Tesla's planning to set up a factory in Shanghai has been reported as earlier as last June. But China previously required foreign automakers to form joint ventures with local manufacturers to operate in China. Ownership of foreign automakers are capped at 50%. Tesla's founder Elon Musk has been pushing for a wholly-owned firm in China.
"Do you think the US & China should have equal & fair rules for cars? Meaning, same import duties, ownership constraints & other factors," Musk wrote in a tweet to reply Trump's tweet about China's unfair trade practice with the U.S. in March.
Last year, Tesla generated revenue of US$2.03 billion from China, contributing 32.6% to its total revenues. Its sales in China last year rose about 90% from 2016 in China.