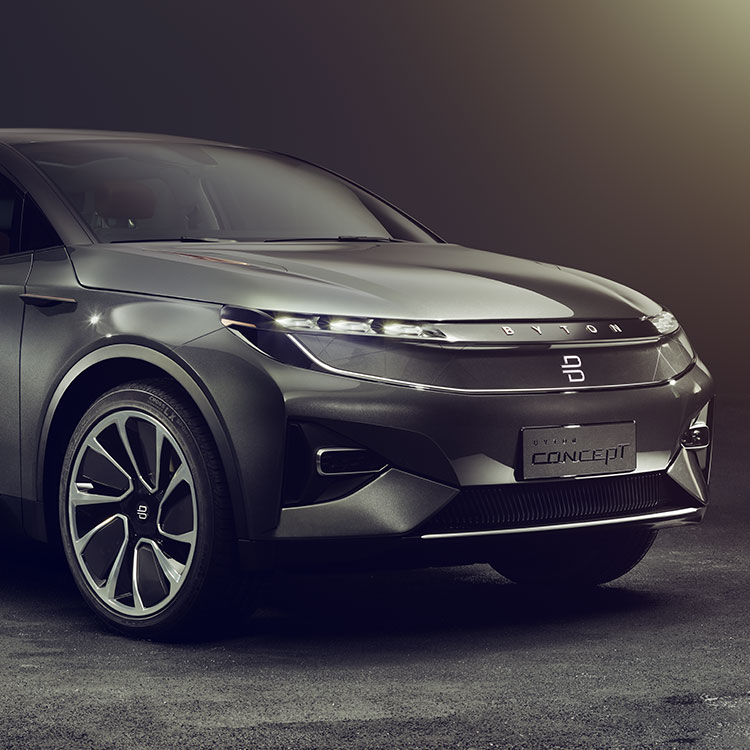 Chinese electric vehicle manufacturer Future Mobility Corporation, the parent company of Byton, has placed an order for a paint shop capable of dealing with 150,000 cars per year in Nanjing, according to  an announcement by German mechanical and plant engineering firm  Dürr.
The paint shop was ordered in the first quarter this year and production start for the paint shop is scheduled for October 2019, Dürr said. It is the first clear indication of the scale of production planned by the electric car maker.
Byton just released its second concept car, a sedan called Byton K-byte this week at CES Asia in Shanghai. The company said it is confident that it will meet its commitment to deliver the sedan to market in 2021.
In January at CES in Las Vegas, Byton debuted its first concept SUV car. The SUV will be manufactured at Byton's plant in Nanjing, and will be available in China towards the end of 2019, and in the U.S. and Europe in 2020.
In February, Byton partnered with U.S. autonomous driving technology firm Aurora to incorporate Level 4 autonomous-driving capabilities into Byton vehicles. The two parties announced to jointly conduct pilot deployment of Aurora's L4 autonomous driving systems on Byton vehicles.
After showing off their concept cars, electric vehicle players are now moving to the next phase of the race: mass production. Last month, Shanghai-based EV unicorn NIO just delivered its first batch of NIO ES8, a seven-seat electric SUV in Shanghai.
It is reported that Byton raised a US$500 million series B round from FAW Group, Chinese battery maker CATL, and Tsinghua University-backed Tus-Holdings Co.,Ltd.  this week.