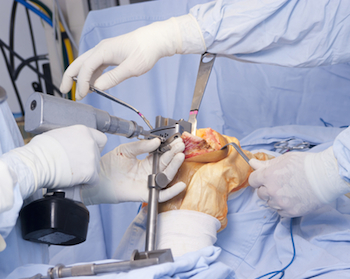 Australian medical device company Sirtex Medical Limited (ASX: SRX) announced today that its board of directors has recommended acceptance of a A$1.87 billion (US$1.4 billion) acquisition proposal by Chinese alternative asset fund manager CDH Investments.
CDH proposed to acquire Sirtex in May, but at the time Sirtex said it preferred a bid from New York Exchange-listed Varian. Varian offered to buy the firm for A$28 per share in cash, while CDH offered A$33.6 per share.
The proposal has been amended such that it is now being made jointly by both CDH and its strategic partner China Grand Pharmaceutical and Health Holdings Ltd. The material terms and conditions remain consistent with the earlier proposal.
"Based on the materially higher offer price and our evaluation of the associated risks, the board of Sirtex has formed the unanimous view that the CDH-CGP proposal is a superior proposal and is in the best interests of shareholders," said John Eady, interim chairman of Sirtex.
Sirtex Medical's main product is a targeted radiation therapy for liver cancer, which is available in more than 40 countries. The company sold 12,578 doses in 2017, and booked revenue of A$234 million (US$176.2 million) and a net loss of A$26.3 million (US$19.8 million).
Hong Kong-listed China Grand Pharmaceutical and Health is an investment holding company. Its subsidiaries are principally engaged in the development, manufacture and sale of pharmaceutical preparations, medical devices pharmaceutical intermediates, specialized raw materials and healthcare products.