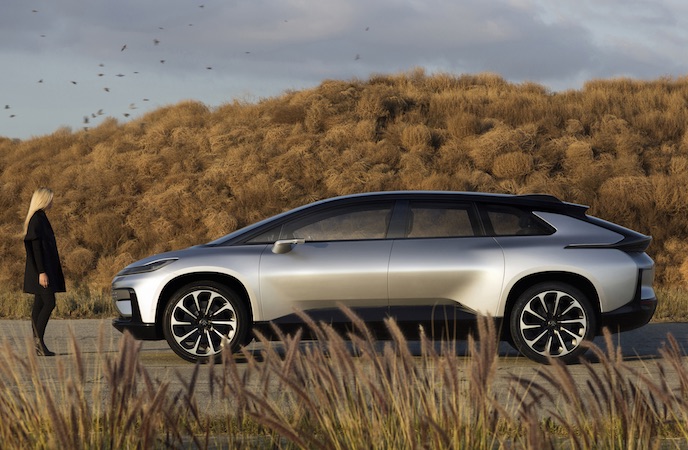 Evergrande Health Industry Group Ltd, a Hong Kong-listed investment holding company engaged in the media and healthcare businesses, announced that it has entered into an agreement to acquire a company that owns 45% equity interest in a joint venture with Faraday Future, the U.S.-based electric car start-up founded by embattled Chinese entrepreneur Jia Yueting, according to a security filing.
Evergrande Health will acquire 100% of Season Smart Ltd., for HK$6.75 billion (US$860 million). Season Smart and Faraday Future will jointly established a joint venture. Season Smart has agreed to make a capital contribution of US$2 billion to obtain a 45% equity interest in the joint venture, while Faraday Future agreed to contribute technical assets and and its businesses to obtain a 33% equity interest in the joint venture.
With the transaction, Evergrande Health will become the largest shareholder of Faraday Future. Evergrande Health proposed to nominate Xia Haijun, vice chairman of Chian Evergrande, as the chairman of the board of the joint venture.
"Through acquiring world-leading new energy automotive technology and products from the acquisition, the company has the opportunity to obtain a strong competitiveness in the fast-growing new energy automotive industry, capture market share and diversify its businesses," said Evergrande Health.
In 2017, Faraday Futures reported US$339.62 million net loss before taxation, compared with US$569 million in 2016. The Committee on Foreign Investment in the United States (CFIUS) has completed its review of the relevant transactions, according to the filing.