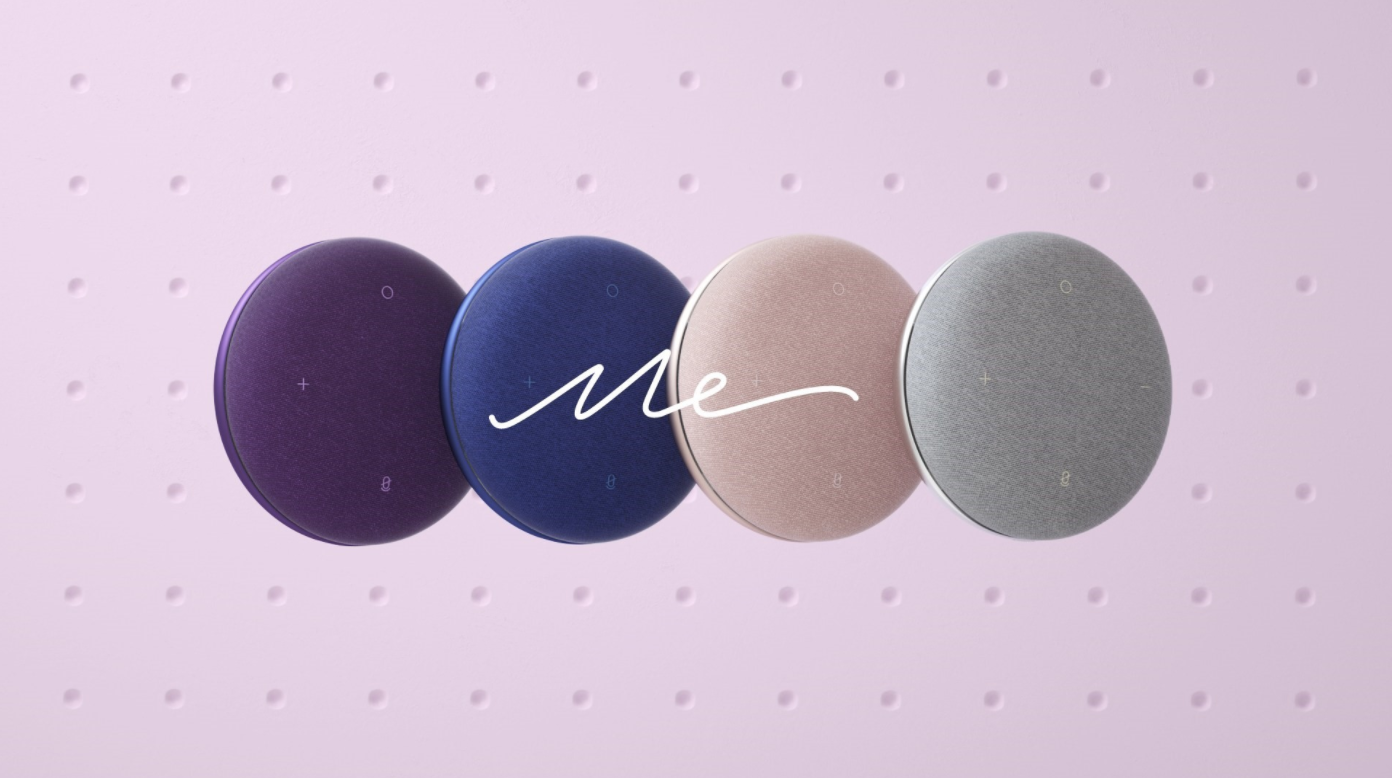 Chinese artificial intelligence start-up Rokid released three new products at a product launch event yesterday in Hangzhou, the first large-scale public event since its founding four years ago.
The three products include a portable smart speaker Rokid Me, an AI-specific SOC chip Kamino18 and augmented reality glasses Rokid Glass.
Rokid Me is encased in an aerospace aluminum body with a double-sided disc shape. It has 4000mAh battery guarantees more than 8 hours of continuous use. One of its selling points is that users can rock and flip the speaker to interact with their music.
Priced at RMB799, Rokid Me is much more expensive than some recently released smart speakers, including Baidu's Xiaodu, (priced at RMB89) and Alibaba's Tianmao Jingling (priced at RMB89). But Rokid Me comes with two-year subscription of QQ music and users who pre-order will also enjoy an additional year of access to Ximalaya FM, a Chinese online audio service platform.
Rokid also introduced the Kamino18, an AI-specific SOC chip. Smart speakers and children's storytelling devices are two major product areas that are fully supported by Kamino18. Rokid said the chip allows features including custom wake-up words, off-line voice recognition, and low-power wake-up, and reduces power consumption by 30% to 50%. Its overall cost is 30% less than mainstream universal chip solutions.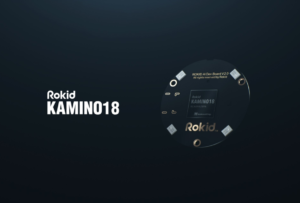 Rokid Glass is a pair of 120-grams AR glasses. It can accommodate over 90% of head shapes and pupil distances and near-sighted users can also use the device using easily installed corrective lenses. The glasses have facial recognition and object recognition technologies. Rokid claims that Rokid Glass has an accuracy rate of up to 99.8%.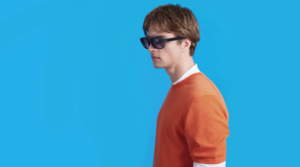 To facilitate developers in developing applications in vertical industries, Rokid Glass will ship with Android 7.0, 4GB memory, 64GB storage, and can be customized with a variety of development kits, making it possible to create applications related to indoor and outdoor navigation, offline shopping, social networking, remote assistance, tourism, education and others.
In January, the company raised a new funding round led by Singapore's Temasek Holdings, and participated by Credit Suisse Group, CDIB Capital International, and IDG Capital.