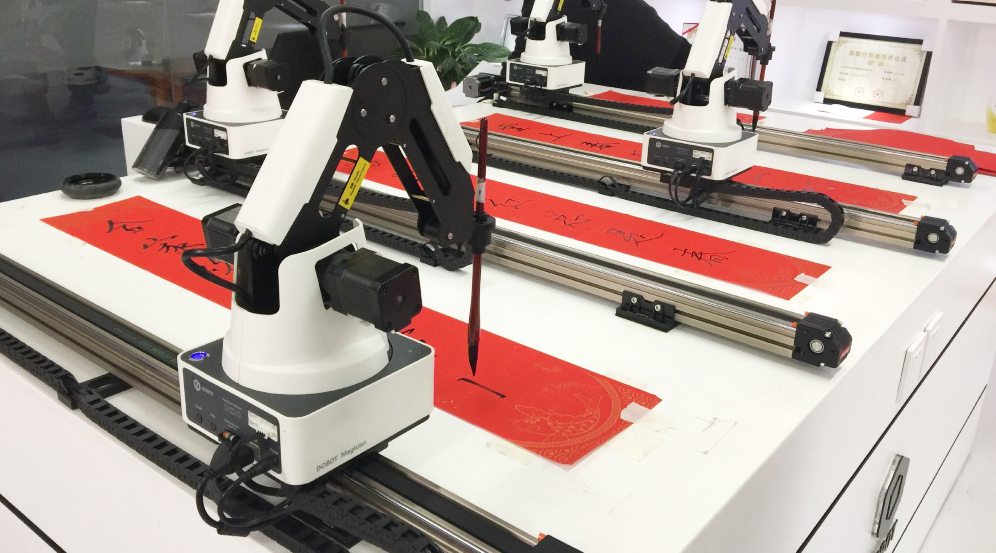 Chinese venture capital firm Green Pine Capital Partners has led a RMB100 million (US$15 million) series A+ round in Dobot, a Shenzhen-based robotic arm solutions provider, according to Chinese media reports.
The company previously raised RMB70 million in a series A round from Shenzhen Capital Group and Qianhai Fund of Funds, and plans to use the latest proceeds for technology development and expansion in education and industry sectors.
Founded in 2015, Dobot specializes in development and upgrading of lightweight desktop robotic arm solutions. Its products have been extensively applied in education, manufacturing and consumption fields. Dobot Magician, a training education robot, can realize multiple functions such as 3D printing, laser engraving, writing and drawing. A visual open platform allows users to further develop their own functions on robot.
Its industrial grade mechanical arms are mainly used in welding, loading or unloading, assembling, sorting, 3D testing and other industrial scenarios. Tencent Holdings has teamed up with Dobot to build a smart factory in China.
According to its official website, Dobot has achieved RMB50 million in sales revenue in the first half of this year and values over RMB1 billion. It occupies 70% in global market share of lightweight intelligent mechanical arm.
"We are optimistic about the field of lightweight collaborative robot. On the one hand, their self-developed drive-control integrated technology has reached the most advanced level, so the cost can be greatly reduced. On the other hand, they successfully apply dynamic algorithms into man-machine collaboration products, which is rare among domestic enterprises. With its lightweight and visual design, the robot can bring convenient experience like using a laptop, further reducing the complexity of deployment. These are all unique advantages of Dobot."
Up to now, the company has established cooperation projects with Tsinghua University, Shanghai Jiao Tong University, University of Technology Sydney and more. They also have partnered with global technology giants such as Volkswagen, Google, Alibaba, Huawei, and Bose.