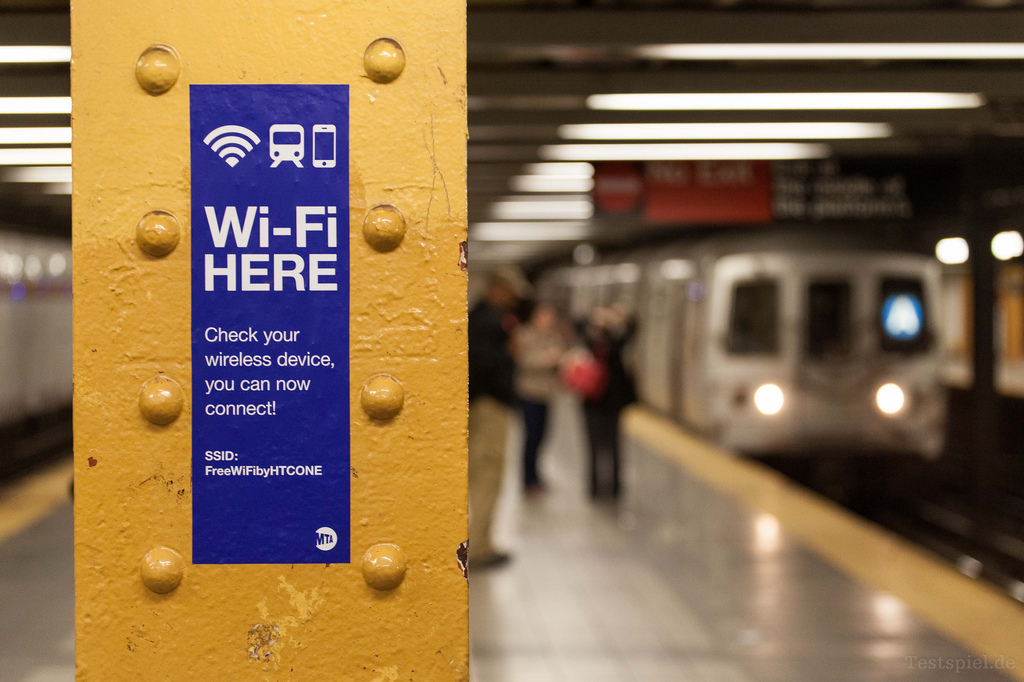 Alibaba's financial affiliate Ant Financial has invested an undisclosed amount in subway Wifi provider Peanut Subway, following Tencent's bid to obtain 49% stake in high-speed train Wifi provider last month. 
Chinese local media broke the news last night. Peanut Subway confirmed the investment to China Money Network and said it may release a press release later today. Ant Financial hasn't immediately responded to China Money Network's email seeking for comments.
Wifi services in public places is a critical entry point for digital traffic. Through free wifi, companies can collect travelers' information, such as phone numbers and social accounts. Wifi provider companies sometimes enjoy special benefit of embedding certain services including entertainment and mobile payment to the wifi services.
Peanut Subway is a subsidiary of wifi-provider Galaxy Valley, which constructs wifi, passenger information system (PIS) and iBeacons system, allowing mobile apps to understand their position on a micro-local scale, covering subway stations, platforms and tunnels. Galaxy Valley has obtained exclusive rights for the construction and operation of 12 subway WLAN networks in 20 cities, including Beijing, Shanghai, Shenzhen, Guangzhou among others.
Peanut Subway provides free wifi to subway passengers and provides real-time information, games, videos and other value-added services to wifi users.
It is backed by Internet security firm Qihoo 360 Technology Co., Ltd., Green Pine Capital Partners, Share Capital, and Ping An Securities.
Last month, Tencent and automaker Zhejiang Geely Holding Group won a joint bid to obtain a 49% stake in High Speed Network Technology Company, which provides WiFi and technology services to high-speed rail customers across China.