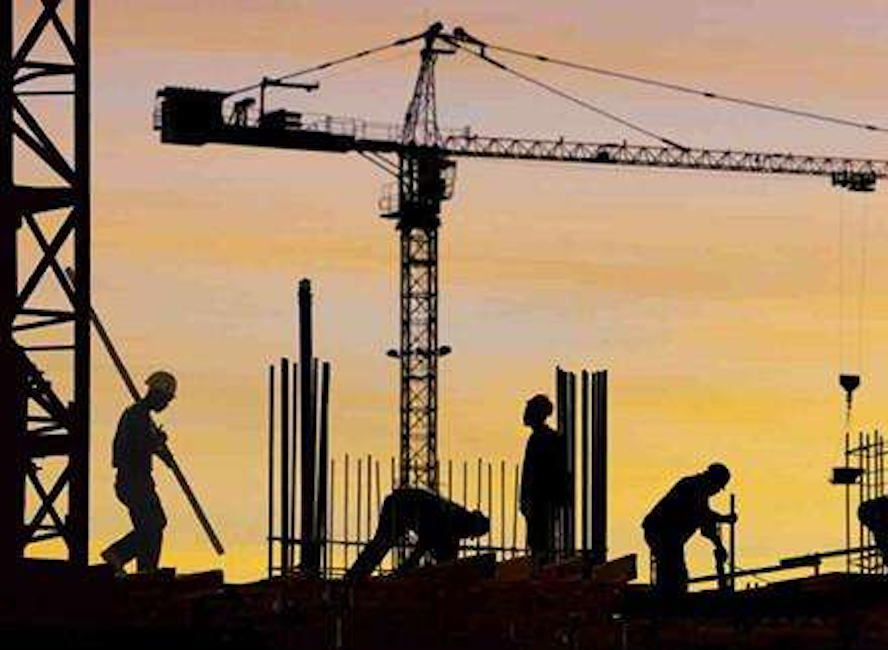 It has been almost five years since Chinese President Xi Jinping first unveiled the Belt and Road Initiative (BRI) in 2013. The policy is a development strategy proposed by Beijing to improve connectivity and cooperation between Eurasian countries via infrastructure build-ups.
The concept of BRI has been immediately translated into corporate strategies for construction and development firms in China and the region. For one Hong Kong developer, the process to figure out how to "exploit" the business opportunities in this regional vitalization plan often compared to the Marshall plan, hasn't been easy.
Dominic Yat Ting Pang, chairman of Hong Kong-listed construction and property development company Asia Allied Infrastructure Holdings Ltd., sat down with China Money Network during the Belt And Road Summit on June 28, 2018 to share his experience exploring business opportunities under BRI.
Q: What kind of projects related to BRI has your company been working on?
A: Well, first, we don't focus only on BRI. Chinese national policy and domestic demand are the drivers for future growth. In that process, we began exploring BRI countries and have identified the Philippines as a top priority.
Technically, the Philippines is not part of the BRI initiative, but it is in the broad and general direction of Chinese foreign policy. We have witnessed various Chinese state players with massive investments on infrastructure built on a scale significantly higher than any other BRI countries.
In the Philippines, we have a joint venture construction project with a local company to do water pipe network. We are in the process of investing into two potential construction companies. And we are looking at two potential infrastructure projects that we would be an equity partner in.
We decided to focus on the Philippines because of the actual vibrancy of the local economy, population age, how hard they work, how badly they need infrastructure. Countries like Cambodia, Laos and Myanmar, they are relatively underdeveloped so people are still increasing their monthly income from US$100 to US$200 to US$300. They are still worried about getting enough food and clothing. Our internal guidelines tell us to find places like Hong Kong in the 1980s, when things are really happening and people really need to build infrastructure now and people have expectations of something better next year — not five years later.

Q: Why did you choose to take equity stakes with local companies, instead of other forms of cooperation?
A: We have done various joint ventures over the years, either as local partners to foreign companies coming to Hong Kong, or as Hong Kong companies going into China or Taiwan. I found that these experiences were not conducive to long-term relationships.
Because during the course of a project construction, something always goes wrong, then the finger pointing starts. Towards the end, when partners divide up the money, there's always a very protracted set-off process. That is actually very damaging to long-term relationships.
If we see a market such as the Philippines that is growing at a very fast pace every year, we wish to be there for the long term. So we wish to build long-term relationship with local Filipino construction companies as an equity holder. So instead of setting up a JV with the local firm, we take a minority stake. The local company would do most of the planning and constructor, while we provide the expertise, industry know-how, coordination and design.
Q: What kind of expected returns are you expecting from your first project in the Philippines?
A: We don't want to give any numbers on this. But it is much better than Hong Kong. The net profit margin for construction in Hong Kong is in general around 1% to 3% after taxes and everything else. We can safely say that it is a lot higher than this margin.
Q: For the two potential investments into local Filipino companies, what's your outlook for their growth?
A: Well, we see these companies having at least 20% to 50% revenue growth annually and maintaining a double digit net profit margin.
Q: During your investigation among BRI countries, what new trends have you observed in BRI projects?
A: Under BRI, the projects are always a government-to-government scenario, as the Chinese government has a national policy to commit a certain percentage of investments in certain infrastructure sector in a certain country. Even private companies in China have a hard time getting into those projects, which are generally not very open to participation from private companies in Hong Kong or elsewhere. So that is a challenge for us.
Yes, many countries are not yet quite ready (for foreign investments). They don't have a national policy to be open to foreign capital in a transparent and consistent manner. If there's no national government-to-government understanding, the environment will not be particularly friendly.
So for private companies, it is a challenge as these government-to-government projects have very low chance for us to participate. I would prefer the system to be more open more inclusive. For example, the Asian Infrastructure Investment Bank (AIIB) tries to get everyone to be involved. But if the construction and the management and ownership and operation and the equipment of all these projects and 90% Chinese, then it is not a real international effort.

Q: Do you think these projects could be more transparent and open to outsiders in the future?
A: No. Because I do not think promoting international collaboration is currently being measured as a KPI by the Chinese government in the BRI push.
Other than the Marshall Plan initiated by the Americans after World War II, no one has actually tried a regional prosperity program like the BRI. The challenges I feel that the current program faces is the lack of middle and micro level collaboration. How do engineers and designers work together? Are our students going there to learn their languages? If China is building a port in a country, they still need to know what to do with it. So it's best to provide an environment where it's welcoming to Chinese investors, Chinese immigrants, Chinese students, or investors, immigrants and students from anywhere, then that helps tremendously.
Q: In your mind, how should Beijing access success or failure for the BRI program?
A: I don't think these projects are allowed to lose money, that's a financial bottom line. But otherwise, perhaps the best way to measure is to see how many people were brought above the poverty line to become a future consumer of Chinese goods and services.