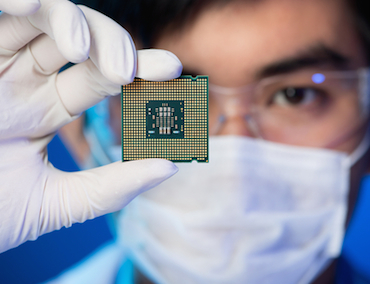 Tencent Holdings Ltd has led a RMB340 million (US$50 million) pre-A round in Suiyuan Technology, a Chinese artificial intelligence start-up developing cloud-based deep learning chips for AI training platforms.
Existing investors including Zhen Fund, Delta Capital, Yunhe Partners and Summitview Capital also participated in the round, according to Tencent's news portal Tencent News.
Founded in March, Shanghai-based Suiyuan Technology develops cloud-based deep learning chips for AI training platforms. It claims that its chips will adopt self-developed architecture with high computational power, high efficiency, low cost and programmable features to support AI training and optimization. The company has two research and development centers in Beijing and Shanghai.
The company said its main R&D team has over 15 years of premium chip and software development and mass production experience. The newly founded company has no official website or social media account yet. Information of its founders is not announced tody either.
"With China's industrial upgrade, our country should be able to own independent and controllable key technologies. AI chip is China's opportunity to catch up in the semiconductor sector," said Leiwen Yao, director at Tencent Investment. "We hope to leverage our industrial resources and work with China's top teams to change the current situation of foreign AI chip makers' monopolization."
Proceeds of this round will be used for research and development of its cloud-based AI chips and relevant software investments.
Many Chinese AI start-ups including Rokid, Mobvoi, DeePhi Tech, Horizon Robotics have launched their AI chips, but the success of AI chips depends on whether it is widely used and the number of players on its ecosystem. It is rather challenging for start-ups to compete with established semiconductor companies.
Just last month, Beijing-based DeePhi Technology, one of the most noteworthy Chinese AI chip start-up focused on the FPGA framework, was acquired by Xilinx Inc, a San Jose, California-based programmable logic devices supplier.