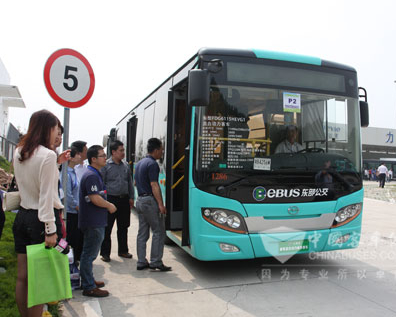 Seven Stars Cloud Group (SSC), Inc., a NASDAQ-listed technology firm focusing on asset production and distribution, announced a US$24 billion deal with National Transportation Capacity Co Ltd (NTS) to support China's electric buses upgrade with SSC's blockchain technologies on August 20th.
As part of the Chinese government's regulations for all buses to be replaced with electric buses by 2021 (within the next three years), the market size for the mandatory replacements and upgrades is estimated at RMB1 trillion (US$145 billion). NTS is the largest full-service operator for electric buses, with sales, lease financing, a charging station network, and real-time data services including media, payments, maps, and facial recognition.
Under the terms of the deal, SSC, through its global strategic alliance network, will provide two distinct financing campaigns, one in China and the second across global markets. For the China-based financing, SSC will conduct financing activities through the sale of fixed income products to raise RMB60 billion (US$8.75 billion) over three years (an average of RMB 20 billion, or US$2.9 billion per year). For the global markets financing activities, SSC will exclusively provide both fixed income and asset digitization products to raise US$15 billion over three years (an average of US$5 billion per year).
"We're delighted to enter into this deal, which is historic in terms of fixed-income asset digitization. SSC has taken traditional lease financing business offerings and rejuvenated them with today's new technology, in which flexibility, fractionalization, and global accessibility are key," said Jihong Huang, NTS' president.
"This is a truly ground-breaking deal globally for blockchain-based fintech companies to gain such a large-scale, asset-backed, contract," said Bruno Wu, chairman and CEO of Seven Stars Cloud. "It represents a new era and a paradigm shift in the way in which we view asset-based financial products; and it will serve as a window to the world on how asset value and liquidity can be unlocked by traditional industries as we take fixed income products into the digital era."
SSC customizes its technology platform for various business use cases, operates the Platform-as-a-Service (PaaS), and partners with businesses that deliver core digital asset product creation. It focuses on delivering a global multi-layer technology infrastructure ecosystem that issues, trades, and settles digital asset transactions.