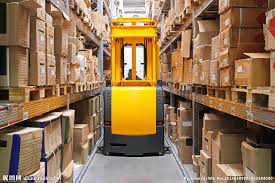 American private equity firm Warburg Pincus and Shanghai-based warehousing and logistics company NewEase China have injected US$800 million to launch a logistics platform, which is a namesake of NewEase China, according to an official announcement released yesterday by NewEase China.
Upon completion of the deal, Warburg Pincus will hold 50% shares of the newly-established platform.
Founded in 2018, NewEase China is an investor and operator of hubs and platforms for urban logistics infrastructure. It provides one-stop operation by focusing its investment in airport hubs and neighboring city facilities.
The company is planning to realize the layout of 10 million square meters of logistics facilities in the country in next three years, said the statement.
Founded in 1966, Warburg Pincus is a global private equity firm focused on thesis-driven growth investing at scale, with more than $45 billion in assets under management.
The company has 17 private equity funds, which have invested more than $68 billion in over 825 companies around the world.
Its portfolios in China expand from healthcare and consumer, financial services, energy and industrial, to real estate and high-tech industries including companies such as 58 City, Zhongtong Express, NIO, Huabao Fund, Shenzhou Youche, among others.