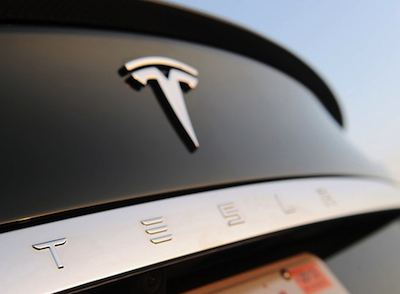 Tesla Inc. is in the process of securing a land worth RMB1 billion (US$145 million) in Shanghai for its first factory outside of the U.S., setting up a beach head in the world's largest electric vehicles market.
The California-based car maker is the sole bidder on the plot of land, said Bloomberg citing people with direct knowledge of the matter.
The Shanghai government could make a decision to allocate the land to Tesla as soon as this month, said the source, who asked not to be identified as the information is not public.
Tesla did not immediately respond to China Money Network seeking for comments.
The electric vehicle pioneer had sealed a preliminary agreement with Shanghai authorities in July to build a factory capable of producing 500,000 battery-powered cars per year, which is more than its lone American assembly plant has made.
Setting up manufacturing in China will enable Tesla to avoid import duties as high as 40% on Tesla vehicles arising due to ongoing trade war between China and the U.S.
Taking the shipping costs into consideration, the company has been operating at a 55% to 60% cost disadvantage compared with Chinese-made vehicles, said the company in its third quarter statement released on October 2.
The planned Chinese factory will increase the company's existing production and its manufacturing operations in America will not be affected, said Tesla.
The company has delivered 80,142 vehicles in the third quarter in 2018, 50% more than its prior all-time high in the second quarter this year.
In May, the company received approval from China for setting up its 100% owned company in Shanghai.